Insights
Practical guidance for managing change during COVID-19
At our recent webinar event, "Managing business change during COVID-19: 'It's better to be safe than sorry'", three experts from the fields of finance, IT and HR came together to offer advice and guidance to business owners who may be finding the current times difficult to manage.
Mark Weeks-Pearson from Ashdown Hurrey Chartered Accountants & Business Advisers, Nicky Histed from People Hub HR and Beaming's own Adrian Ford-Crush answered some of the questions they've frequently been asked by their own clients, as well as live questions from webinar attendees.
Although we're living and working through a very difficult time for business, there were positive messages to take from the webinar. Here we've gathered the key messages to help you tackle change head on.
Help is available
Most government loan and grant schemes are well known, but it's set to become a bit more complicated as local lockdowns bring the introduction of more funding based on geography and sector. Speak to your accountants about what schemes may be available for you and make use of local business support providers like Let's Do Business, who'll be up to date on all the different types of funding available.
When it comes to help with your day-to-day business activities, technology is your friend. By moving applications and infrastructure to the cloud, they become accessible from any location with an internet connection, which comes with a host of benefits; not least the ability to work remotely.
Stay in touch
With staff working from home, it's important that you stay in touch. Feeling isolated can cause or exacerbate mental health problems and you have a duty to look after your employees. A combination of email, telephone and video calls will make people feel valued and gives them the opportunity to share ideas, get feedback and vent where necessary!
It's also important that you stay in touch with suppliers and customers, who may need extra reassurance at this time. Although customers may have been understanding about difficulties in communication at the start of the pandemic, this patience may not last forever so make sure you have systems in place that help you communicate effectively.
Cash is king
With many businesses having had to shut their doors for a significant period – and some of them still not able to reopen – it's understandable that financial worries are top of the list for many. Mark advised businesses to look at accounting software. Could it be introduced or used more effectively to improve cashflow? Nicky suggested looking at your systems to see if customers' payments could reach your bank account sooner, could you benefit from using a credit controller? When you need new equipment, leasing rather than buying outright could be an option that keeps cash in the bank.
Don't stand still
It could be tempting to hunker down and wait it out, but all three of our panelists agreed that doing something is better than doing nothing at the moment. This may mean that you need to scale back in some areas and concentrate on others. Keep looking for new opportunities and continue to market; some businesses have found success in diversifying over the past few months and anyone that's able to take their services or products online should do so, if they haven't already.
Even if you can't prepare for exactly what is on the horizon, you can be prepared to embrace change at short notice by having in place policies, systems and technology that improve agility and help you to move quickly.
Fully remote, office-based or hybrid?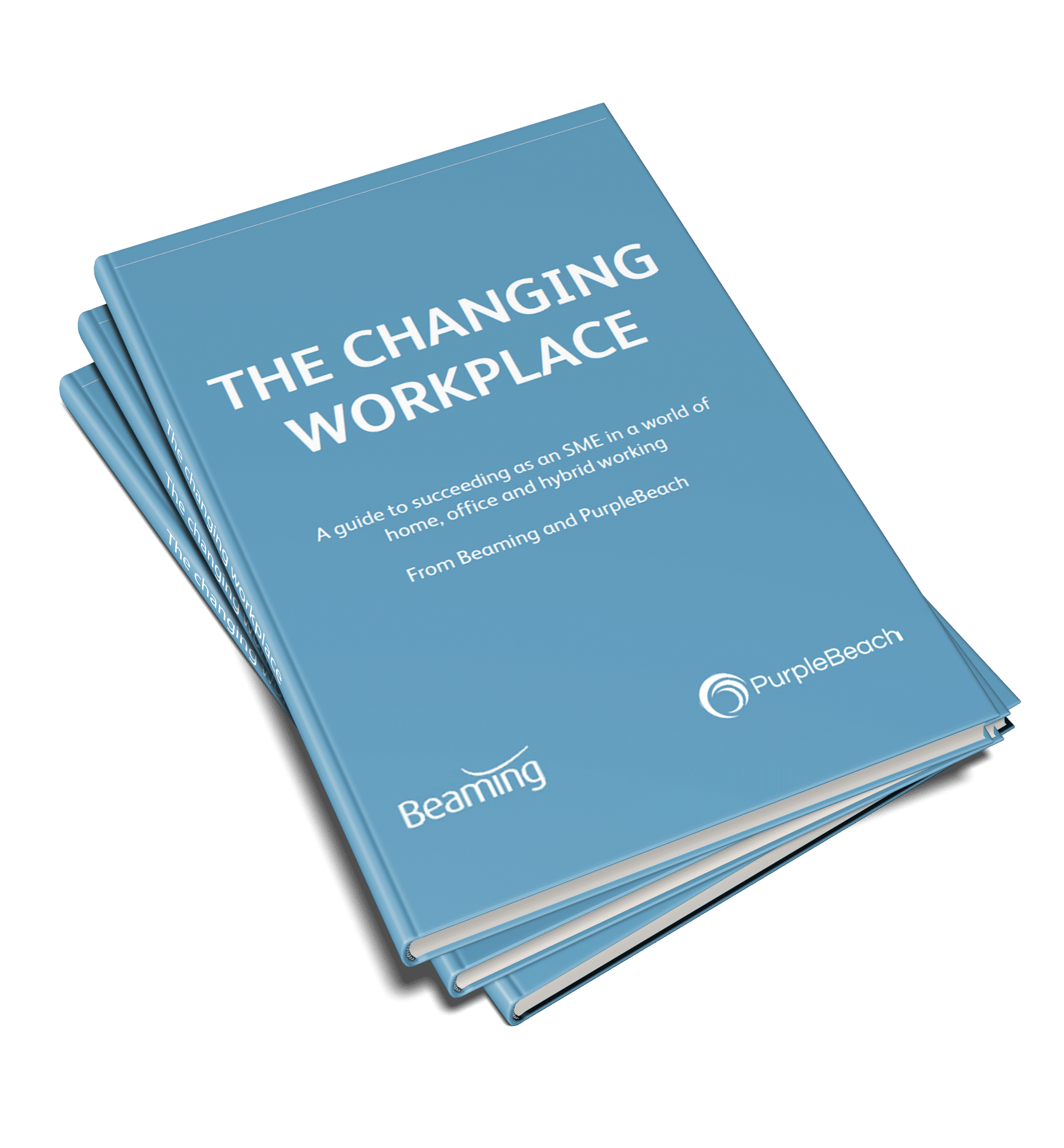 Decide the best approach and implement it with the guidance of flexible working experts and leaders from the UK's best places to work.
We can help you become more agile
Beaming is an internet service, telecommunications and IT provider with years of experience in helping businesses embrace change.
Let us know what you're finding challenging and one of our friendly team will be in contact within one working day.
Stories of businesses embracing change