Did you embrace the cloud with open arms, and now your connectivity is suffering because of it? Talk to Beaming – we can take away the pain of hosted office applications.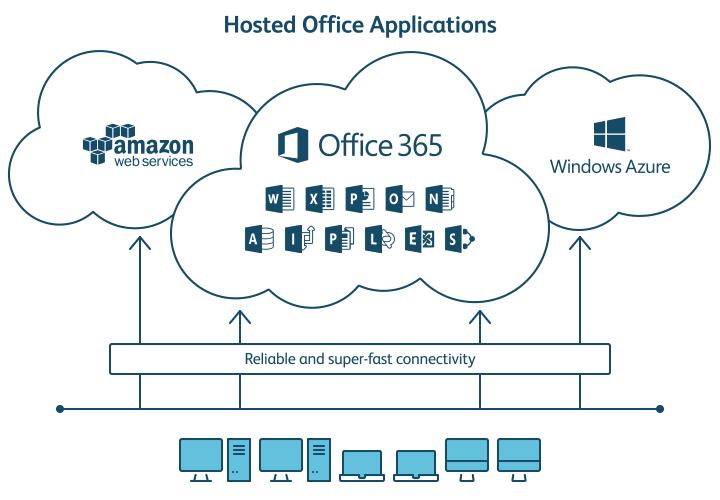 Throughout the business world, cloud applications are muscling their way in. In response, many companies have bought into platforms provided by the big US technology companies like Microsoft and Amazon.
So what's the problem? It means that much of the company's work can only be done by sending data backwards and forwards across the public internet. We've found that some organisations – early adopters or those that have been forced to 'go cloud' by their specific applications – have only thought about their connectivity after the event. And, suddenly, it's tortuous to perform even the simplest everyday task. It's easy to say 'the cloud's just like that', but you don't have to put up with it any more.
If this describes your business, or you think you may have a problem in the future, please talk to us. We've solved this inherent problem many times. We can give you back your connectivity.
Related case studies: McPhersons Accountants, De la Warr Pavilion
Stay informed
Subscribe to our newsletter and receive the latest technical advice.