In 2018, we published a report called Digital Transformation in Accounting, which looked at how forward-thinking accountants were increasingly using technology to improve their businesses and better serve clients.
In the time since, the importance of technology has only grown. The Government's 2020 Making Tax Digital policy set out a bold aim of paperless records and returns, while cloud accounting technology advances have extended what is possible for firms and clients alike.
Meanwhile, the COVID-19 pandemic has impacted multiple aspects of life for accountants – accelerating change in areas including client service, flexible working and cyber risk.
Given the pace of change, Beaming is revisiting the topic in this report and series of short films in which accounting experts and technologists explore the impact that digital transformation continues to have on how accountancy practices operate.
Download Digital Transformation in Accounting 2.0: How Can Accountants Benefit from Technological Change?
To accompany the video series, this report features insight from accountancy leaders and technology experts on how firms are managing the impact of Covid-19, Making Tax Digital and increased cyber risk, and evolving their client offerings through cloud accounting, real-time data and advisory services.
What's in the report?

What is the next chapter in digital in the accounting sector?
Rise of advisory services in accounting
How will real-time data change accounting?
What's next in accounting technology?
Do accountants need to work in the office?
How should accountants respond to cyber crime?
Enter your details below to receive this free report
Meet the contributors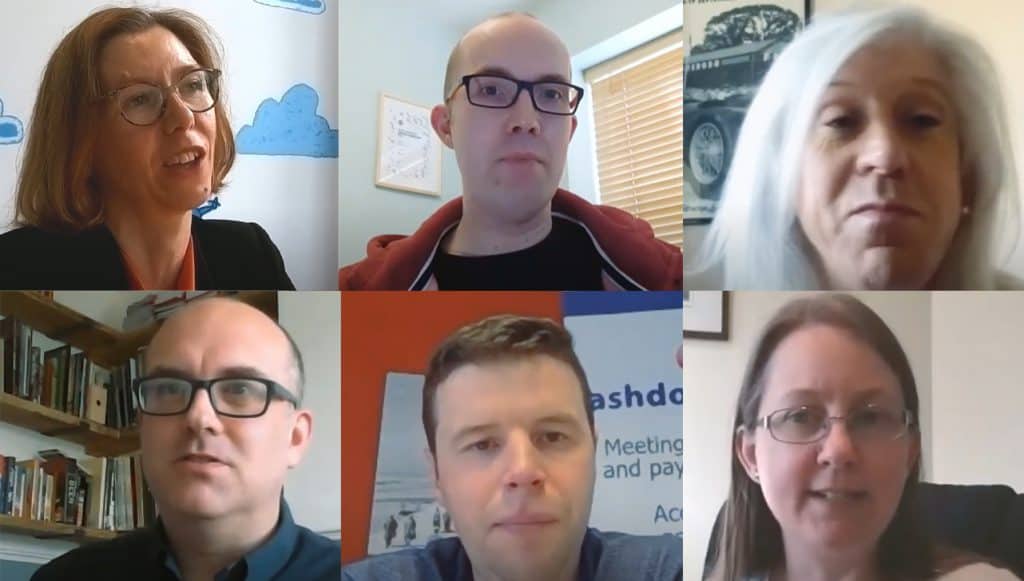 Sonia Blizzard, Beaming: Sonia is Managing Director of Beaming, an internet service provider for businesses and specialist provider of fast, reliable, and secure connectivity services to accounting firms.
Malcolm Pope, Shorts Accountants: Malcolm is a Partner at Shorts, a mid-tier accounting firm located in Chesterfield and Sheffield. Malcolm is responsible for the firm's management information and cloud services.
Paige Collins, Warren House Chartered Accountants: Paige is Managing Partner at Warren House, an accountancy practice based in mid-Sussex. Paige has nearly 40 years' experience advising clients on all aspects of their financial affairs.
Ray Newman, PracticeWeb: Ray is a writer and editor at PracticeWeb, a specialist marketing consultancy for accountants that connects ambitious practices with their ideal clients through content.
Sam Carter, Ashdown Hurrey Chartered Accountants: Sam is a Director at Ashdown Hurrey, which provides accounting and taxation support to the local, national and international business community.
Georgi Rollings, Starfish Accounting: Georgi is the founder and director of Starfish, which she founded in 2011 to provide accounting services and support to small businesses and startups. Starfish is based in Maidenhead and has a mission to help women in business.