Improved operations with rock solid connectivity – Let's Do Business Group
When the quality of customer service is central to a business's success, phone and internet are invaluable tools.
The Let's Do Business Group couldn't live without either. But as the Coronavirus pandemic revealed itself to be a catalyst for long-term changes in the way they would work, the company realised it would need new technology to tackle some of the challenges of working as a remote team.
Challenges
Let's Do Business are a company of busy people with different roles, responsibilities and customers. They offer many kinds of services to a range of businesses, and each customer needs to be dealt with in a different way.
This meant that when staff were sent home to work under government orders in Spring 2020, there could be no one-size fits all approach to getting everyone set up to work remotely.
At this time, Beaming had already been working with Let's Do Business for many years as their telecoms and IT partner, so we were well aware of the requirements of different teams within the company, a large proportion of which are involved in taking queries over the telephone.
Initially, staff working from home used mobile phones to stay in touch with customers and colleagues. As a stop-gap solution this was somewhat inconvenient, as calls could not be transferred or recorded – something which is important for some aspects of the company's work. As the pandemic wore on, this situation moved from being mildly inconvenient to being a challenge that had to be addressed.
Solution
"As it started to become apparent this was not a temporary situation and that working from home was likely here to stay, it made sense to move to a cloud-based phone system that would give us the flexibility needed to continue working from home." Explains Kaye Crittell, Office Manager at the Let's Do Business Group.
"Though there was an initial concern that moving to the BeamRing cloud phone system would work out more expensive than our previous ISDN system, we were reassured by Beaming that this would not be the case – and in fact we've seen a bit of a saving."
With these concerns alleviated, it was the flexibility of BeamRing that helped Kaye and her team decide that this was the way to go. "We can easily add and remove users and upgrade licenses so we're not just stuck with what we've got." says Kaye. "Installation was very straightforward and any questions or issues were dealt with quickly."
Some team members use the mobile phone app and others use the softphone on their computers. For certain teams – such as the start-up loans team – it's really helpful to have hands-free headsets so they can type and access information at the same time as talking. Whichever option they choose, calls are routed to reach the right people and departments when customers call, and transferring calls is as easy as it ever was in the office. GDPR and FCA regulation compliant call recording is available for those that need it'.
As for the internet connectivity and IT side of operations, Kaye already knew she could expect gold standard support from our technical team, but she was still impressed with the ease and speed with which we facilitated the move to remote working.
We set everyone up with secure remote access to the corporate network so they were able to securely access the files they needed to work from home. "Beaming was extremely responsive. The support was amazing and there was practically no business interruption. The Beaming team worked flat out to help us."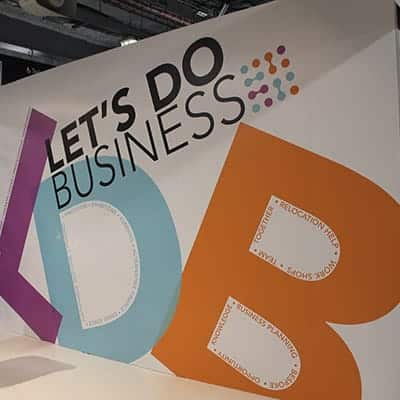 'We were forced down the route of remote working but with Beaming's support it's working so well, we're going to continue.'
Kaye Crittell, Office Manager, Let's Do Business Group
Results
Let's Do Business is planning a phased return to the office as government guidelines allow, but it won't be a full return to their old ways of working. They plan to continue with a hybrid setup, where employees will come into the office but can also work from home for most of the week, should they wish.
With the BeamRing cloud phone system in use and secure access to the company network in place, switching between working from home and in the office will be easy. And if they do need support, Kaye knows that our responsive support team is just at the end of the phone; "There are other providers that need to be chased, but whenever we contact Beaming they come right back to us with an answer that genuinely helps."
"We were forced down the route of remote working," Kaye explains, "but with Beaming's support it's working so well, we're going to continue."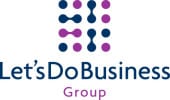 More about Let's Do Business
The Let's Do Business Group is a not for private profit company helping businesses to start-up and grow throughout the South East of England, providing business advice, finance and training.
Visit their website
Related products & services
Subscribe to Beaming's monthly email bulletin
And find out how you could benefit from our specialist connectivity, business experience and expertise in cyber security.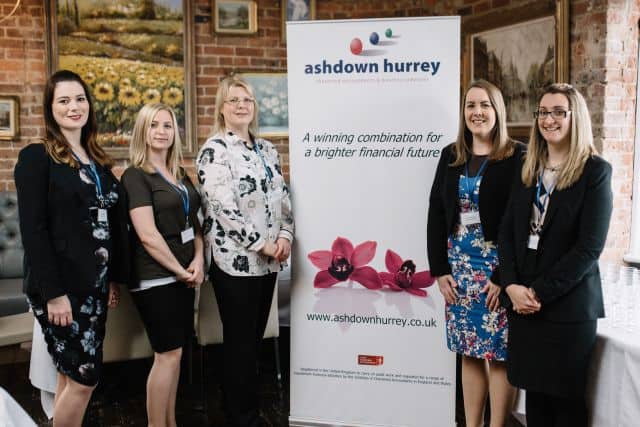 Accountancy
Multi-Site
Leased Lines
Telephony
Remote Working
Ashdown Hurrey
When your business is consistently and fundamentally affected by changes in technology, it makes a lot of sense to monitor the situation on a regular basis
How we helped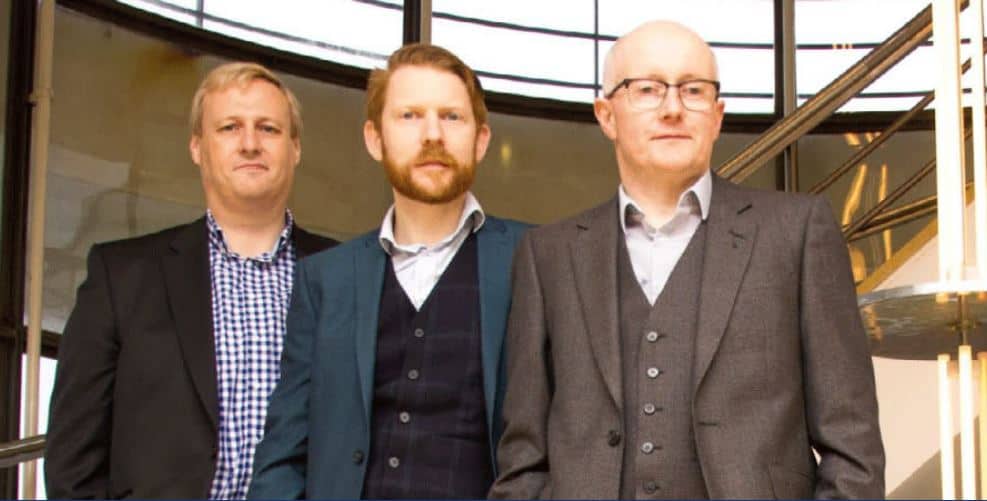 Accountancy
Leased Lines
Digital Transformation
Data Security
McPhersons
By wisely embracing new technologies with the help of Beaming's connectivity, McPhersons Chartered Accountants have their nose out in front.
How we helped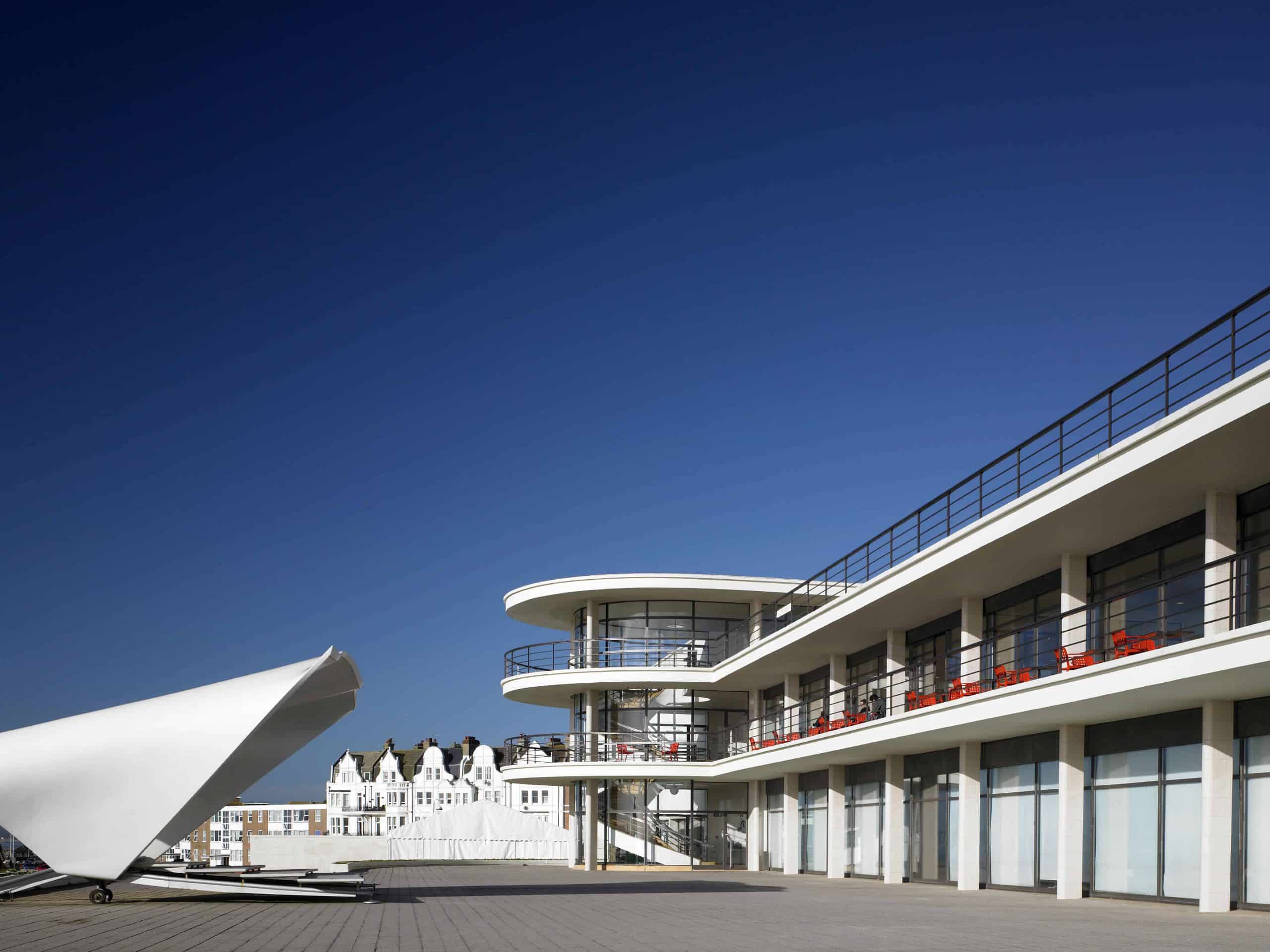 Leased Lines
WiFi
Digital Transformation
Tricky Location
Hospitality/Leisure
De La Warr Pavilion
'Est. 1935. Modern ever since' is the tagline of this cultural centre, but much work was needed to ensure that promise is upheld in our hyperconnected age.
How we helped