Fast and reliable broadband keeps Troy Homes' sites connected throughout their projects.
With multiple housing developments on the go simultaneously, Troy Homes need their sites to be well connected and capable of supporting a busy work force to create aspirational homes that exceed customer expectations.
When planning some new developments, it became clear that the connectivity option they had previously relied on for similar projects wouldn't be suitable for the upcoming sites, so they approached Beaming for help with providing an alternative solution.
Challenge
When plans for two new housing developments went ahead, Phil Deeley, Senior Technical Manager at Troy Homes, knew that the sites were non-served and there was not yet any infrastructure to provide connectivity to the site offices.
In the past, Troy Homes had connected their portacabins themselves using 3G dongles, but their new developments were in rural areas that did not have strong enough signal for their offices to operate effectively on 3G. They realised they needed a fixed broadband connection that they could rely on in order for the sites to work efficiently and wanted an expert support team to handle the details so they could focus on their building projects.
Solution
The Beaming provisioning team arranged a site survey to evaluate what engineering work would need to be done to install fixed lines in to the new development.
The survey discovered a that an additional distribution pole to one site was required to connect the cabins to the network. This sounded like it could be a problem but as Beaming's provisioning team facilitate these works regularly, the process was expertly managed, keeping Troy Homes in the loop the entire time.
Once the engineering work was complete, the site offices were quickly set up with a fixed broadband connection. Beaming sent preconfigured routers so all the Troy Homes team had to do was plug in and the portacabins were live and connected to the internet. As Phil explained "The sites went from absolutely nothing to fully connected with amazing speeds in no time…"
'The sites went from absolutely nothing to fully connected with amazing speeds in no time'
Phil Deeley, Senior Technical Manager at Troy Homes
Result
Where Troy Homes had previously used 3G dongles with average speeds of only 3Mbps, they now had great speeds and a support team behind them to keep them connected throughout the build. The site offices work without interruption or any worries about signal dropping out at peak times. Having never previously used fixed lines for their site cabins, they were impressed with how simple it had been "The process was painless", not to mention the high-quality connection.
Specialists in telecoms for the construction sector
Find out how we make it simple for housing developments and construction sites  to get connected as quickly as possible.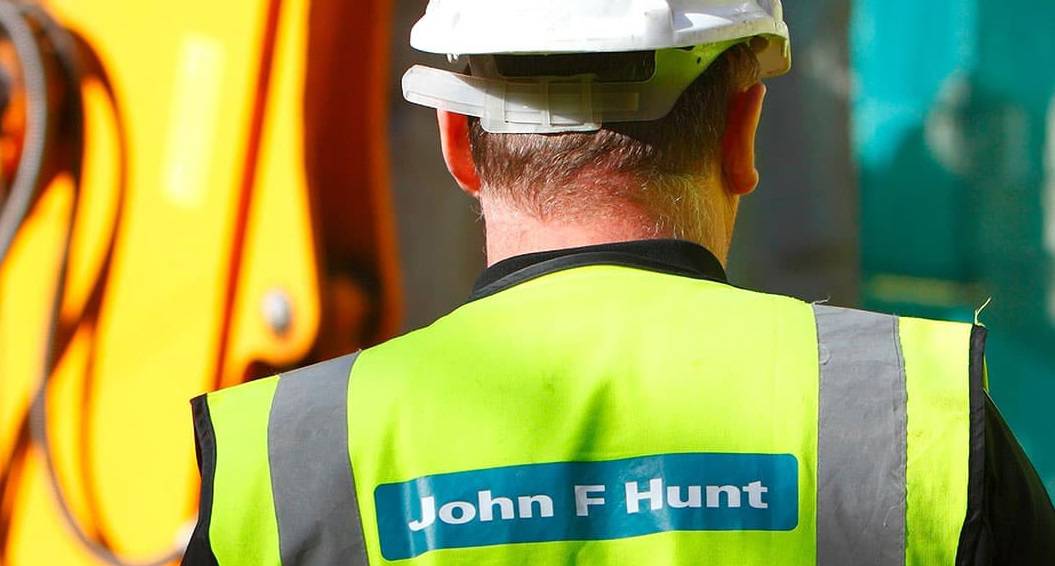 John F Hunt
How do you connect a temporary construction site to the internet when it is going to be to be demolished or infrastructure needs to be removed at the end of the project?
Find out more