Need a temporary line? Your Beaming contact will manage the whole process beautifully.
One-off events, trade shows, conferences, broadcasting & temporary building sites need connectivity with timely delivery, project managed with expertise and that's where we step-in.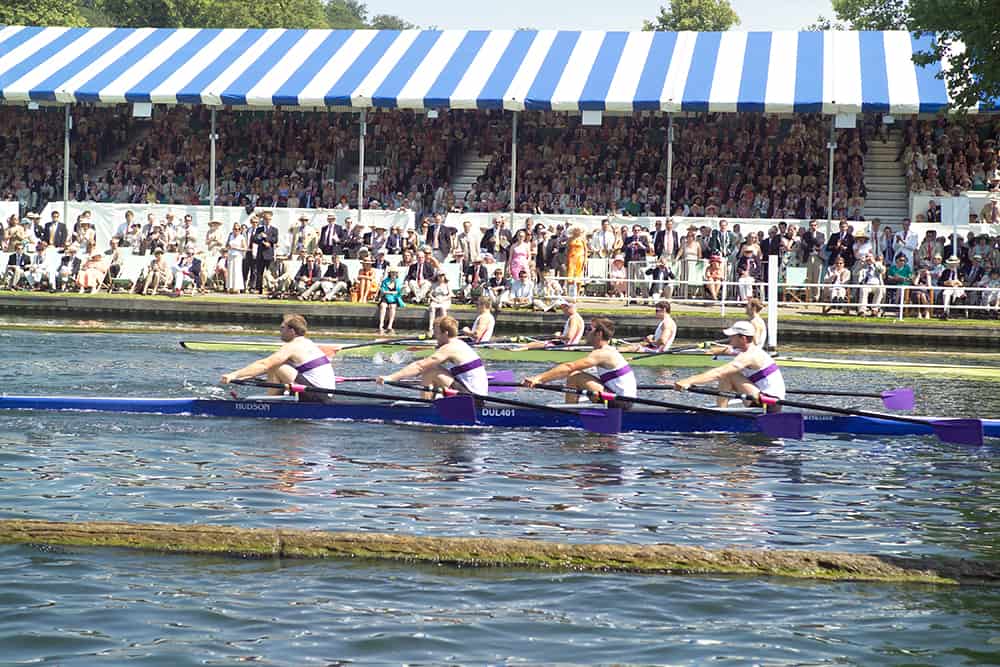 Henley Royal Regatta
To meet the requirements that accompany such a large event, Henley's organisers work with Beaming to provide a fast, strong and resilient temporary network.
How we helped
Get a quote
If you're planning your next event or working on your next building project, give us a call on 0800 082 2868 or complete the form below and you can expect one of our tech experts to get in touch within one working day.
We answer real questions asked by businesses 
From simple cyber security solutions to Office 365 migrations and everything in between such as the useful article below. Take a look at our knowledge base and benefit from our expertise.
Here's what some of our customers have to say:
'Delivering Henley Royal Regatta is a huge logistical challenge and we are delighted that we can rely on the support of the team at Beaming. The expert planning, project management and technical support it provides ensures there is a secure and reliable telecommunications network in place with the capacity and coverage to satisfy all our users' needs.'
Edward Warner, Head of Operations, Henley Royal Regatta
'We've been really happy with Beaming. And were especially impressed with how ferociously they chased BT Openreach on our behalf when nothing seemed to be happening and got it going again.'
Dennis Negus, IT Manager, The Skinners' Kent Academy
'With our previous company, if we had a problem, all we would hear were excuses, but, with Beaming, we get 'we'll go and sort that.' And they've been as good as their word in terms of efficiency, timing, everything. I haven't got a bad thing to say about them. '
Rob Gardiner, CEO, Carers Federation Ltd
'Delivering Henley Royal Regatta is a huge logistical challenge and we are delighted that we can rely on the support of the team at Beaming. The expert planning, project management and technical support it provides ensures there is a secure and reliable telecommunications network in place with the capacity and coverage to satisfy all our users' needs.'
Edward Warner, Head of Operations, Henley Royal Regatta
'We've been really happy with Beaming. And were especially impressed with how ferociously they chased BT Openreach on our behalf when nothing seemed to be happening and got it going again.'
Dennis Negus, IT Manager, The Skinners' Kent Academy
'With our previous company, if we had a problem, all we would hear were excuses, but, with Beaming, we get 'we'll go and sort that.' And they've been as good as their word in terms of efficiency, timing, everything. I haven't got a bad thing to say about them. '
Rob Gardiner, CEO, Carers Federation Ltd