We make it simple to get construction sites connected as quickly as possible.
We are telecoms specialists that understand the nature of construction sites and how to get services delivered how and when you need them. From connecting sites with no postcode or non-served premises to organising the removal of lines once the project is complete, we are well practiced in keeping everything running smoothly.
Your questions answered
As we help many companies in the construction sector, we answer lots of questions to help get sites connected and operating, we've answered the most common questions here:
Case Study
We work with a number of construction companies and here John F Hunt tell us how we help them connect their demolition sites.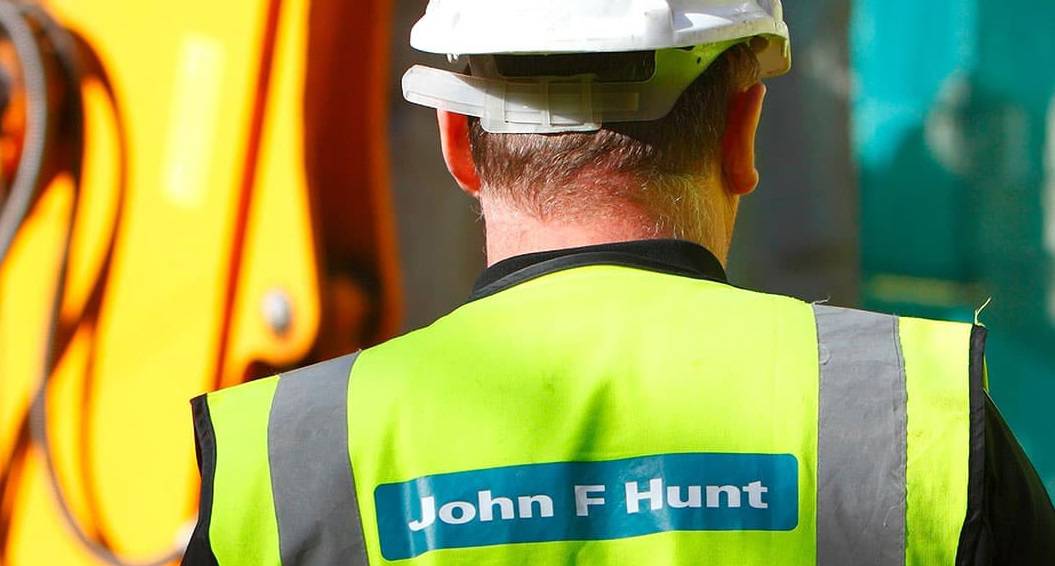 Broadband
Construction
Temporary Lines
John F Hunt Group
How do you connect a temporary construction site to the internet when it is going to be to be demolished or infrastructure needs to be removed at the end of the project?
We know deadlines are tight in the construction industry, and there's no time to waste when it comes to getting a site office set up and ready to work. But the teams at The John F Hunt Group – a specialist group of construction related companies, all under one roof. and their IT support providers, TechVertu, were left frustrated by repeated attempts to install what should have been straightforward connectivity. That is, until Beaming came on board.
HOW WE HELPED
Why use Beaming?
From stress-free installation and reliable connectivity to the peace of mind from our ongoing support, here's why you should partner with Beaming
The next step
If you want to find out more about any of our products and services, get in touch and one of our team will be happy to help; we'll get back to you within one working day.
What do our customers say?
'Projects happen on time, as planned, and we're always kept in the loop. That keeps everyone happy.'
Hadi Marashy, CTO at John F Hunt
'Most importantly, when we ask Beaming's team to do something, they just get the job done.'
David Pennock, Managing Director, Astell Scientific
'Beaming are proactive, and that's great. They'll check in with me every so often and ask how it's going and want to know if there's anything they can do to help improve things. Ultimately, it means I don't have to worry about it.'
Nick Turton, Managing Director, Zoonou
'When the Coronavirus pandemic first hit we were sending all calls to our answering service, but now with the BeamRing app installed on our mobile phones we can take and make calls as usual, so we've saved costs there.'
Megan Jones, Office Manager, Double Parking Systems
'It sounds like such a simple thing but when I've called Beaming someone has always picked up the phone.'
Craig Ramsay, Group Digital Manager, Fineturf
'All it took was a call to Beaming and the numbers previously associated with a different location were set up to come through to our office.'
Brian Frost, Owner, Abbotprint
'Beaming was extremely responsive. The support was amazing and there was practically no business interruption. The Beaming team worked flat out to help us.'
Kaye Crittell, Office Manager, Let's Do Business Group