Designed specifically for broadcast, StudioNet provides a secure & reliable Studio to Transmitter Link.
With the withdrawal of the Kilostream service, which has until now been the industry standard technology for Studio to Transmitter Link (STL) technology. Beaming's StudioNet provides a fully IP replacement with unrivalled performance, resilience and reliability.
What is StudioNet?
StudioNet provides the rock solid connectivity and performance needed to keep your radio station on the air waves.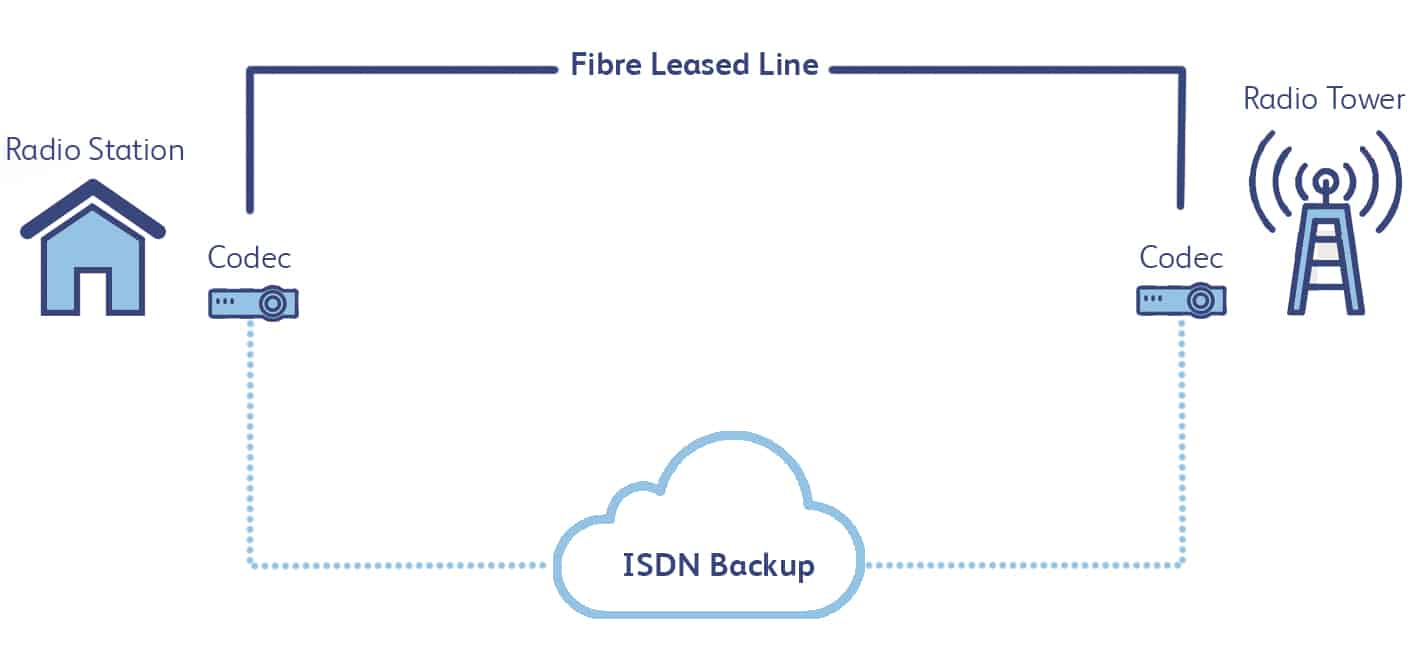 STL with >1ms latency, to ensure playback without delay.
Zero jitter for the best possible sound quality.
Industry leading codec performance and reliability
Automated backup connection so you'll never be left with dead air
Isolated from the internet and associated cyber threats
In the event of a fault, a 5hr 24/7/365 SLA means you won't be waiting
Partnered with Systembase
Delivered with the combined expertise of Beaming and Systembase, StudioNet provides rock solid connectivity with the leading design and manufacturer of professional Digital Audio Codecs.
Upgrade your station
If you want to find out more about StudioNet and discuss how we can help you, get in touch and one of our team will be happy to help.