Broken connectivity is the Achilles heel of the security sector.  To maintain both customer safety and their confidence in your services, having an ISP partner you can rely on is essential.
Products and services to support the security sector
Case Studies
We can't publicly share most of our work within the security sector, but we have put together a case study about how we worked with CorpsSecurity to develop our ProtectNet solution.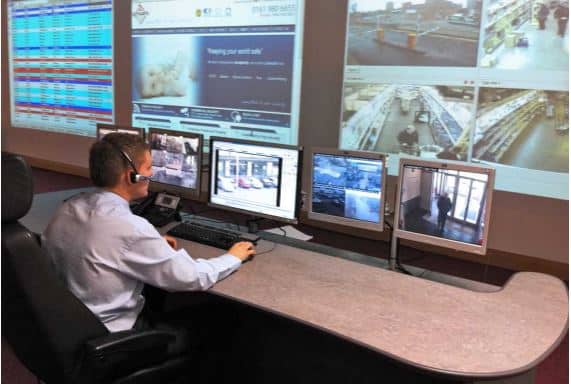 ProtectNet
Leased Lines
Data Security
Corps Security
Beaming worked with key security industry players to develop the ProtectNet service. For businesses like Corps Security, it protects their network, and their reputation.
How we helped
Knowledge base
We regularly try and answer the questions asked by our customers in the security sector. Let us know if we can help with any internet, connectivity and telephony questions
The next step
If you want to find out more about any of our products and services, get in touch and one of our team will be happy to help; we'll get back to you within one working day.
'The ProtectNet solution has allowed us to offer a level of security to clients which goes above and beyond the usual monitoring services. With Beaming as our connectivity partner, the safety of our customers and their property is assured.'
Bill MacGregor, Director, Corps Security
'Most importantly, when we ask Beaming's team to do something, they just get the job done.'
David Pennock, Managing Director, Astell Scientific
'In my past experience, some companies over-promise on what they can deliver but, in the end, we were connected early, to the fastest broadband we've ever had. I'm glad I chose Beaming and happy to recommend them any time.'
Robin Pallister, Managing Director, Innovolo
'We chose Beaming because it came up with a really solid design for our network, giving us the resilience we need. As a 24/7 station we can't have a fibre going down and be broadcasting silence.'
David Butler, IT Manager, KMFM
'Beaming took us from the dark ages of copper wire telecoms to the 21st century overnight. They've taken all the pain away – we don't have to worry about a thing. It's just been a really good journey.'
Michael Procyshyn, IT Director, Park Holidays UK