Business News & Tips
What can be used as a Kilostream replacement?
In early 2021, BT withdrew all support for its Kilostream service.
What was Kilostream used for?
Kilostream was a type of private circuit that was in some ways a pre-cursor to the fibre optic leased lines many businesses now use. For early adopters of new technology it was a secure (being isolated from the public internet), "always on", uncontended connection with low latency.
However, the maximum speed available on Kilostream was 512kbps, and with businesses becoming increasingly reliant on high speed data transfer, most moved on to using IP technologies delivering much higher bandwidth.
That said, for many organisations, their Kilostream connection was originally installed to handle traffic for a specific, often critical, technology which had not changed over the years and continued to tick over nicely with a low bandwidth Kilostream circuit – until now. Examples include some hospital paging and air traffic control systems, and the links between radio studios and their transmitter sites.
What can be used to replace Kilostream?
With Kilostream no longer supported, organisations that still rely on these circuits to support business-critical or even life-critical technologies needed a replacement that:
Is isolated from the public internet
Is low latency
Is uncontended
Is ultra-reliable
Comes with SLAs guaranteeing the speediest possible fix time in case of a problem
Does not necessarily have to offer superfast data transfer
If your previous attempts to find a Kilostream replacement that ticks all of these boxes have fallen short, you need to talk to a provider that really understands how to design, implement and manage resilient networks.
Beaming is well practiced in Kilostream replacement and can work with you to design an IP based solution that might combine point to point fibre, private networks and superfast broadband backup to deliver the always-on, secure connection you need. By moving to IP technology you're not just replacing Kilostream, but upgrading to a more flexible, resilient option.
Our expert team will project manage your installation from start to finish and – bearing in mind the often critical role these circuits play – have plenty of experience in working to tight deadlines and avoiding downtime.
Beaming's support staff are all networking experts; they speak your language and get the job done. With a 5 hour target fix time – 24/7/365 SLA in place, if something does go wrong (a very unlikely event) you won't be left hanging.
Discover all our services for the broadcast and media industry
How we helped two radio stations upgrade from Kilostream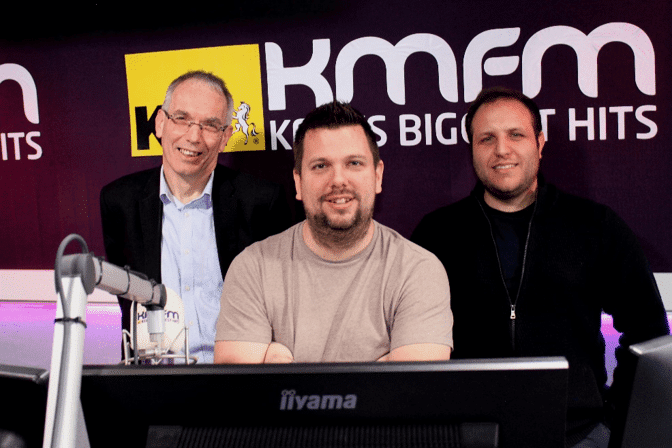 KMFM
With support for existing circuits due to be withdrawn, KMFM got ahead of the game & put a new digital network in place. It used the opportunity to make its service more resilient & improve sound quality, too.
How we helped

StudioNet
Fibre
Broadcast
Wave FM
With existing studio to transmitter link technologies being phased out, Wave FM wanted an innovative, high performance and ultra reliable solution to their STL problem.
How we helped
Contact us today to start the process of replacing your Kilostream connection
Our team has completed many Kilostream replacement projects and each one's different, so we'll formulate a quote tailored to your requirements. Call us on 0800 082 2868 or fill in the form below for a response within one business day.
Related products & services