Cyber Reports
Five Years in Cyber Security
For the last five years Beaming has been running a big research project to understand the evolving cyber threat landscape. Now we've used the insight gained in those five years to create a simple guide to help businesses stay safe online.
If you've got a nagging sense that your business could be doing more to protect itself against cybercrime, then this guide is for you. If you think you've already got it covered, it's for you too, because the threats may not be what you think they are.
With tools to help determine your current level of protection and guidance to help you step up your cyber security, we can help businesses of all sizes stay safe.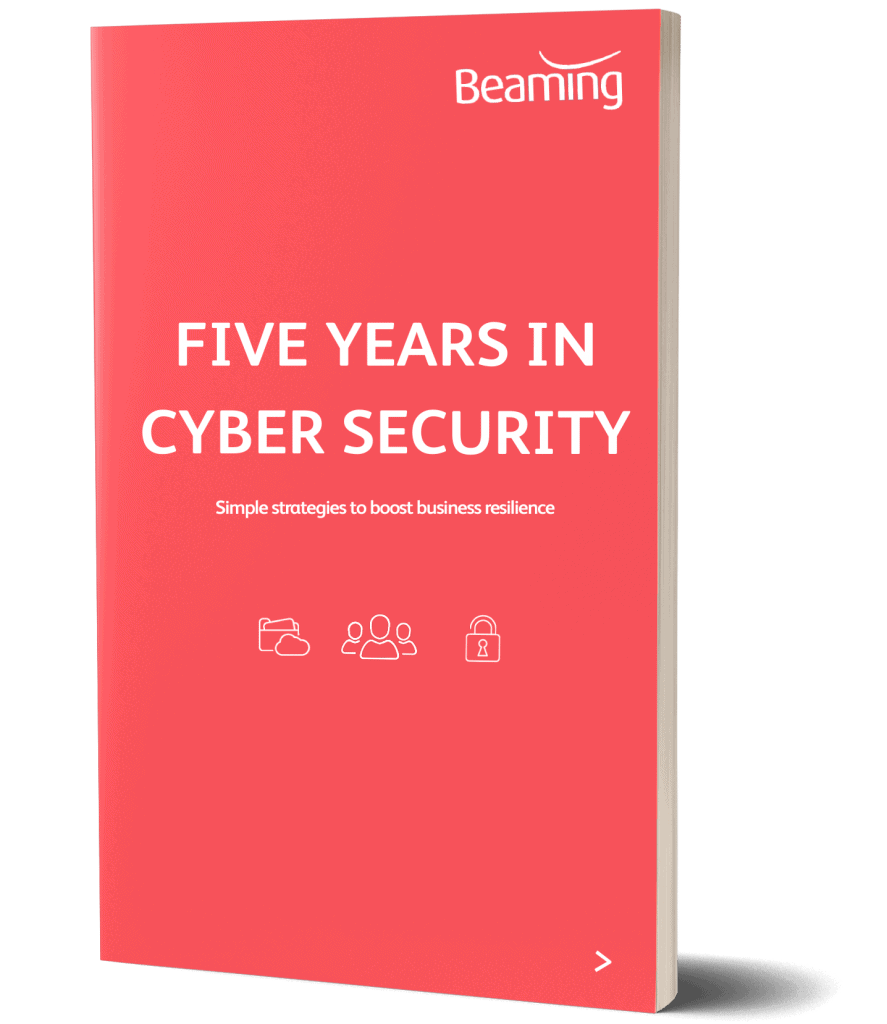 Enter your email address and we'll send the Five Years in Cyber Security guide straight to your inbox.
Read "Five Years in Cyber Security" to discover:
How the threat landscape has changed over the past five years, who the victims are and which threats have hit businesses hardest.
Where you currently sit on Beaming's Hierarchy of Cyber Security of Needs & how you can reach the gold standard in safeguarding.
The types of cyber attack your business is most likely to experience & ways to protect against them.
Beaming's cyber security jargon buster.
10 simple steps for increased resilience.
Find out how cyber threats have changed over the past five years, protect your business and prepare for the next five years. Download Beaming's Five Years in Cyber Security guide now.