How to pick from the different types of internet connection available to your business
When deciding between the different types of internet connection, you'll need to consider your business size, the sector you operate in and the functions you will need to perform. Whether you're emailing suppliers, using cloud applications all day or conducting meetings via video link up, you'll want to know that your connectivity is up to the job.
The table below should help you decide on the type of internet connection that's right for your business. Click the image to enlarge.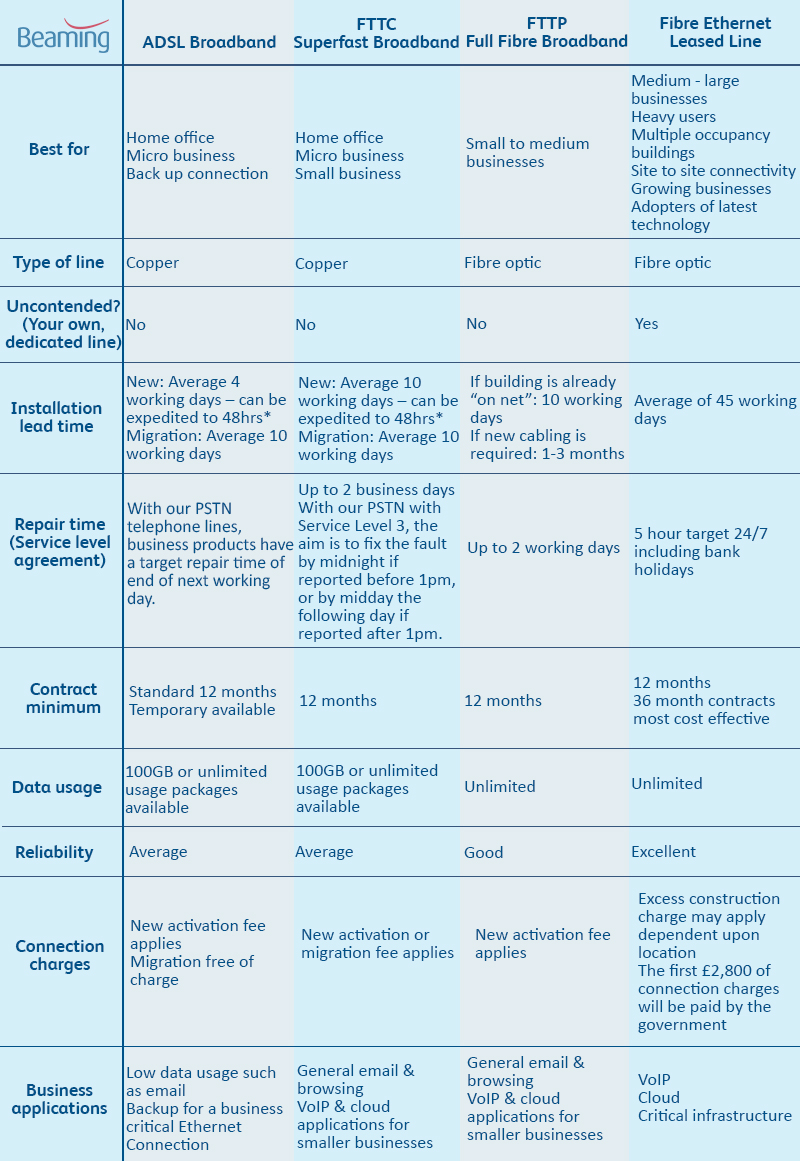 For new ADSL and FTTC installations we can arrange a simultaneous provide, which means that we aim to have your PSTN telephone line and broadband made live at the same time, causing minimal disruption to your business.
From business broadband to fibre Ethernet leased lines, you can rest assured that all of Beaming's products come with:
Competitive pricing
Constant support from an expert team
Reliability and resilience
The best, most up to date technology
The benefit of our a long established relationship with Openreach, who provide and maintain the UK's connectivity infrastructure
Low contention rates (which describe the number of users sharing bandwidth) so that even during peak times, performance will not falter.
Need more help to make a decision?
Call us on 0800 082 2868 or fill in the form below and we'll get back to you soon