How do I reset my BeamRing voicemail PIN code?
Posted on 28 May 2019 by Beaming Support
How do I access my voicemail mailbox PIN code?
BeamRing users are able to request a reset of their voicemail mailbox PIN codes through the BeamRing customer portal.
To access the BeamRing customer portal visit:
https://portal.beamring.co.uk/myphonenext
Upon successfully logging into the portal, click on the down arrow button (top right) and select Account Settings: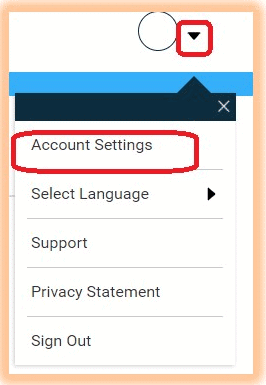 Then click on the Change Voice PIN button to have a new PIN code emailed to you.