How to fix microphone problems
Posted on 4 April 2023 by Beaming Support
If you are finding that no one can hear you when you're making a call from your PC, even with all sound settings set correctly, it's worth checking your microphone permissions.
In the search bar of your PC, type 'microphone'.
You will then see the following: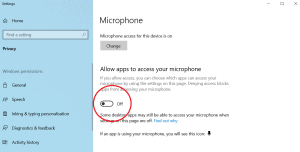 Switch it on.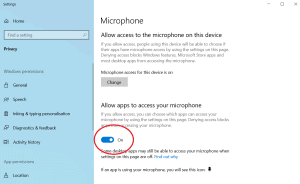 Then check that the particular app you're trying to use is also enabled (in this case, it was Skype).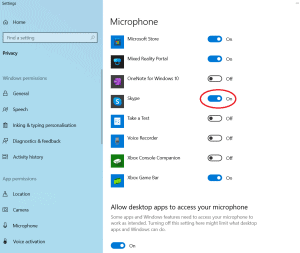 After enabling the permissions, you then should be able to use the microphone for the selected app.
We share more helpful articles in our knowledge base:
About Beaming
We are an Independent Internet Service Provider for UK businesses. Serious about service with a network built for business; we make sure you stay connected.
From the resilient and secure network we've built, to the choice of tailormade products all supplied with expert service, we provide peace of mind that businesses require.