Remove digital signature from a macro
Posted on 19 March 2018 by Beaming Support
Problem: File has been copied from an old domain server to new domain following a migration and now macros are no longer trusted in Excel 2013.
To fix this and allow macros to run, you will need to remove the digital signature from the macro.
Open up the file that you are having the issue with and go File -> Options -> Customize Ribbon
From here, enable developer ribbon from the left pane, click ok and close the window.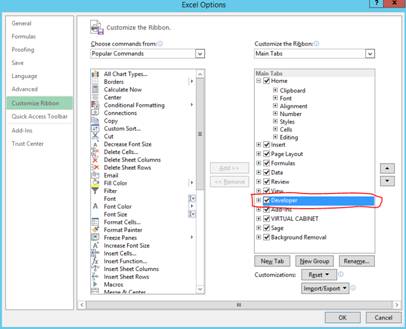 From the top ribbon select Developer and click Visual Basic

Once in the Visual Basic editor click Tools -> Digital Signature

From here click Remove. Once removed save changes to Visual basic, then close. Save the workbook, close and re-open.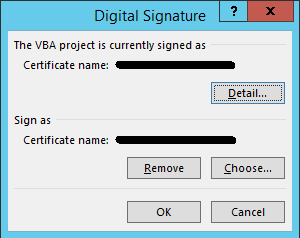 Find more easy to follow guides in our support section.