How to use colour categories in Outlook 2016
Posted on 22 May 2019 by Beaming Support
Colour categories in Outlook can be very useful if you have a shared mailbox and want to allocate jobs to individual users by categorising the emails with certain colours and titles.
How do we update the mailboxes to use colour categories?
The first step is to ensure that you have the shared mailbox attached to your email account. If you are using the Outlook app you will automatically see any shared mailbox attached to your account appear on the left-hand side of your Outlook window, so right-click on the shared mailbox.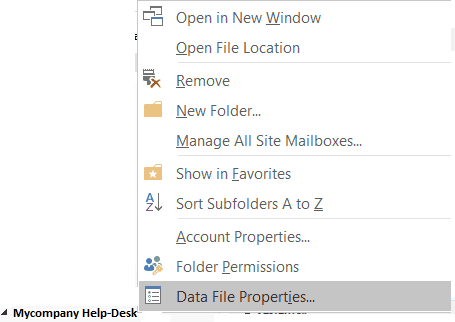 You will then need to select the above option for "Data File Properties", this will present you with the following screen.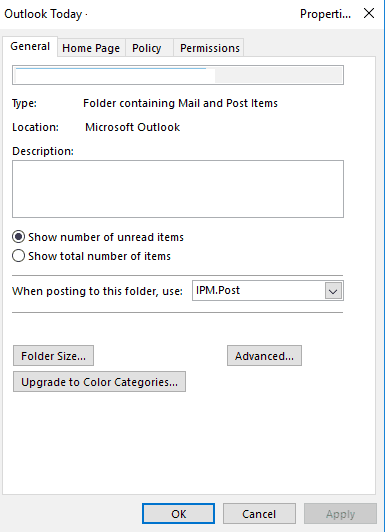 You will now need to click the button for "Upgrade to Color Categories", you'll see the following:

Press "Yes" to the prompt and it will update your Outlook to use colour categories.
If you are the owner of the shared mailbox then you will have full control over the names of the categories and be able to update them accordingly, if however, the administrator of the mailbox updates any of the categories then all of the other users of the mailbox will need to perform the changes laid out in this article for them to take effect.
Be more productive
Our guides will teach you how to use Office applications to increase your productivity, and we send new ones out each month in our email bulletin