ProtectNet Plus adds an extra layer of security on top of our ProtectNet product.
As an example of its awesome power, imagine if your wired connectivity failed due to a network issue, or perhaps your telephone lines were cut by intruders, then your internet service would automatically re-route across a 4G mobile connection. Or, if the main Ethernet fibre to the ARC were to fail, traffic would re-route across a bonded broadband backup solution.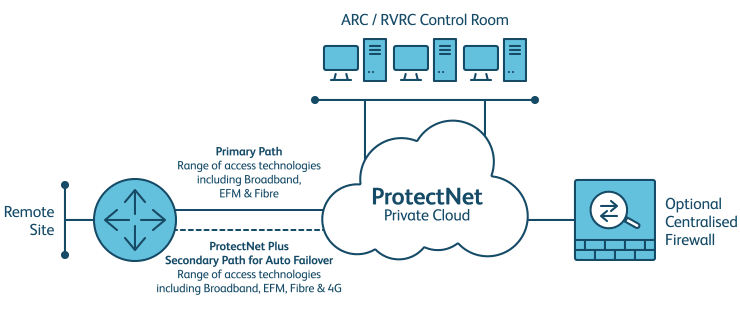 In fact, we could use a variety of connectivity services to provide a backup solution to the primary path. But the main point we're making is that the IP addressing is always preserved. At a site level, this means that the Alarm Receiving Centre can continue their monitoring uninterrupted, as there's no need to reconfigure equipment. At a company level, it could stop theft and save you money.
If this product sounds right for you, we'll help you identify your security connectivity requirements, work with your chosen alarm company and dispatch pre-configured devices to site. All you need to do is plug them in. It's all under control.
Stay informed
Subscribe to our newsletter and receive the latest technical advice.