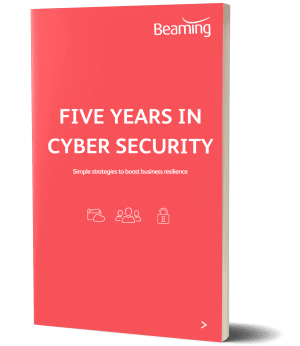 Check your inbox
Your Five Years in Cyber Security Guide is on its way to your inbox. If you don't seen it within a couple of minutes, try checking your spam inbox.
How can we help your business?
Beaming is an internet service provider supporting businesses nationwide with speedy, secure, reliable internet connections and managed services. Our connectivity comes with in-built resilience and peace of mind when it comes to data security.
Let our happy customers tell you more