Setting the issues of cost and technical competence to one side, a provider that lacks a strong service ethic can generate unnecessary problems for its customers, adding stress and extra responsibilities on top of an already heavy workload. The team at Old Hastings House care home found it paid to find a partner who put their needs first.
Challenges
Manager Jason Denny sees technology as a way to offer a better service for residents and their loved ones. It's a mindset that puts the home out in front within their sector. But, early on, finding the right provider was a stumbling block to his vision.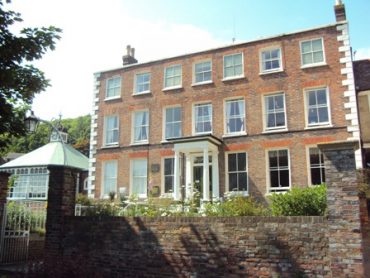 Solutions
Jason sought to remedy the situation by engaging a new, local supplier that he could work with as a partner.
Beaming enhanced connectivity speeds and reliability by increasing the number of access points. But most of all, we're on call when they need us, and we've worked hard to build a good working relationship. Jason expands: "One of the problems dealing with certain technology companies is that you need a jargon-buster. Our main contact, Graham, is a very clear communicator, and he's really understood our service."
"When I took over the home, having effective IT infrastructure was one of my five top priorities. Now it's not something I really have to think about, and that's because the situation is seamless. We can go a long time without any issues at all – the system's looking after itself."
Results
The improved connectivity has made Jason's vision a reality. The digital database is transforming the day-to-day running of the home. Residents' notes are instantly accessible, and they can use Skype to stay in touch with loved ones.
Find out more about business connectivity from Beaming 
Found this useful?
If you would like to read how we've supported other companies sign-up to receive our e-newsletter