Avoid disruption when moving to a new fibre leased line provider
Posted on 11 October 2021 by Beaming Support
When you've decided to move your fibre leased line connectivity to a new provider, you'll want to keep downtime and disruption to your business to an absolute minimum, so you'll be glad to know that switching fibre provider, when managed correctly, can be a smooth and seamless transition.
I've experienced downtime when switching broadband provider, how do I know this won't happen?
Unlike a broadband migration, where one provider must cease a service before the next can start up, so there is momentary downtime and the IP address changes, when you change to a new Internet Service Provider (ISP) for a fibre leased line it's possible to run both lines concurrently for a period of time thus avoiding disruption when you change providers. This gives you the opportunity to plan any necessary configuration changes to hardware and software, install new equipment and run tests before "going live".
How can we plan for our fibre leased line cutover?
You may notice that we often mention our team's expertise in project-managing fibre installations and migrations, but what does this actually involve? Though each business is different, you can expect us to do the following in order to ensure a smooth changeover:
1. Getting to know your business
We get to grips with your exact business needs. Our teams know all the right questions to ask so we can determine the scope of the changeover. Expect us to ask questions such as:
Which are the most important applications your business use and do they rely on internet connectivity to your premises (e.g. email run from an onsite server)?
Is there a time of day when going offline would cause the least disruption for your business (e.g. after reconciliation reports have been run)?
Is there a particular date by which you need the cutover to be complete?
Which third party providers may need to be involved, for example an IT support company or a software provider?
With this information at hand, we can help you decide how much of an overlap you may need between the new connection commencing and your existing leased line being ceased.
2. Placing the order & arranging a survey
With the decision made to go ahead, we place the order and arrange a survey to take place within the next few weeks. With a fibre leased line already in place at your premises, you'll most likely only need a "desktop survey", which is carried out remotely. If a physical survey is required our team will tell you where you need to be for the survey and when, to ensure it all runs smoothly.
3. Agreeing to go forward
We'd usually expect there to be no additional civil engineering costs (called ECCs) when you already have a fibre in place, and your order will progress. If there are any excess construction charges (ECCs) you can choose to reject them and cancel the order. Based on the information gathered in step one, we'll ensure that the new connection is ready to make any changes and tests necessary before your incumbent supplier ceases the existing line.
4. The cutover period
Beaming can send you a pre-configured router ready to plug in when your connection goes live, and our team will be on hand to answer any questions you may have. With your cutover period arranged to ensure a smooth transition, you'll have time to make any configuration changes necessary.
We can liaise with third party suppliers with your permission or through you to ensure they have all the information they need.
A concern for some is that changing provider will cause a change to the business's fixed IP address, and while your fixed IP will indeed change, in most cases, it's a case of your IT team making a quick DNS record update . We answer all the most frequently asked questions about what that involves here.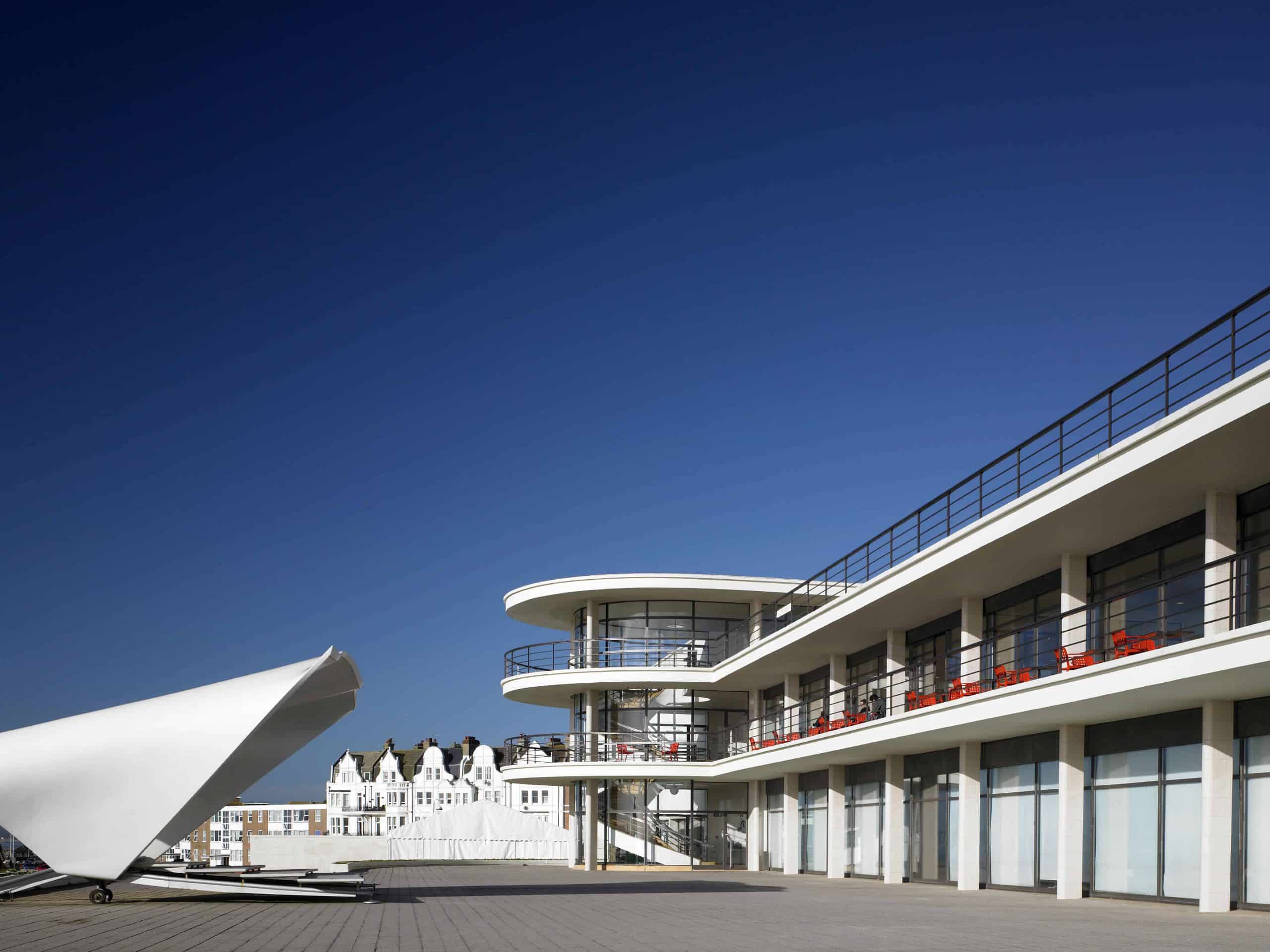 Leased Lines
WiFi
Digital Transformation
Tricky Location
Hospitality/Leisure
De La Warr Pavilion
'Est. 1935. Modern ever since' is the tagline of this cultural centre, but much work was needed to ensure that promise is upheld in our hyperconnected age.
How we helped
Ready to move to a new provider?
Beaming is an internet service provider specialising in connectivity for business. With our own network, UK-based technical experts and a focus on security, your migration is in safe hands with us. Call us on 0800 082 2868 or fill in the form below to discuss your project-managed move.
About Beaming
We are an Independent Internet Service Provider for UK businesses. Serious about service with a network built for business; we make sure you stay connected.
From the resilient and secure network we've built, to the choice of tailormade products all supplied with expert service, we provide peace of mind that businesses require.