What internet speed do I need to use VoIP?
Posted on 17 October 2019 by Beaming Support
When you plan to make business phone calls over the internet using a VoIP or cloud voice system, you'll want to ensure that the calls you make are crisp, clear and don't drop out or distort the sound.
This means you'll not only need to choose a system and equipment that can deliver on this; you'll also need to ensure that your internet connection is up to the job.
It's common for businesses to focus on the speed of their connectivity when they're looking at their capacity to use VoIP, and you would want to look at the number of concurrent calls you are likely to make when selecting the speed of connection to run your calls over. However here we share other aspects of connectivity we think you should focus on as well.
What should we focus on?
Dedicated connection. What we mean by this is that – unless you're using a fibre optic leased line – you'll want to make sure that the internet connection used to make your voice calls is used only for that function. Read about how Adams & Jarrett had two superfast fibre optic broadband connections installed when they moved their phone system to the cloud. With businesses using an increasing number of cloud applications, you don't want your voice data competing for bandwidth with other vital business processes. As well as being dedicated only to handling your call data, the router you use for this connection will need some specific settings to ensure the quality of your calls.
Contention.  Different Internet Service Providers will offer different contention rates, which is – in basic terms – the number of users they will allow to share a certain amount of bandwidth at any given time. If your connection is highly contended you may get a great quality of service – in the early hours of the morning when no one else is online. Business specialist ISPs like Beaming know that companies can't afford to suffer dips in the quality or speed of their connection throughout the day and plan their contention rates accordingly. A steady, low contention or uncontended internet connection translates to crisp, clear calls that don't drop out and ensures your customers can have a great interaction with you.
Service.  Moving your telephone system to the cloud represents a big change in a vital part of your business. You need to choose a provider that understands this and is able to alleviate any worries you may have.  No one wants to be a pessimist, but asking "What happens if something goes wrong?" is important. Internet faults can be unavoidable at times, but if your ISP can't give a promise of good quality connectivity that's backed up by solid Service Level Agreements (which lay out how soon you should expect a resolution on any fault) then look elsewhere.
Whilst businesses will eventually be left with no choice when it comes to the move away from traditional phone lines, they do have plenty of options for IP telephony.  Armed with the right information and technology, businesses should embrace this opportunity to enhance their communications and add flexibility to their systems.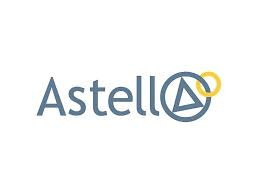 Astell Scientific
Having been at the cutting edge of technology for over 130 years, Astell Scientific knows that the technology they use to support their business also needs to be kept right up to date.
How we helped
Get in touch for advice tailored to your business
Not sure where to start with your move to IP telephony? Our friendly team is here to help.
About Beaming
We are an Independent Internet Service Provider for UK businesses. Serious about service with a network built for business; we make sure you stay connected.
From the resilient and secure network we've built, to the choice of tailormade products all supplied with expert service, we provide peace of mind that businesses require.