Adams & Jarrett rings the changes with cloud voice
Moving their telephone system to the BeamRing cloud gave Adams and Jarrett the freedom of a simplified, customisable setup paired with improved functionality and reduced call costs.
Challenges
As a long-established business, it's fair to say that Adams and Jarrett had some legacy communications systems in place.
This included multiple single telephone lines that suffered repeated faults, and a phone system with handsets in need of updating.
Staff needed to be able to look up specific information about their products online, but the store's WiFi network lacked range and capacity, so it was "falling over" frequently.
Quarterly costs with the existing supplier had started to spiral, despite a lack of support when it came to the faults reported. The business owners wanted to simplify the system and reduce costs by decreasing the number of lines and sticking to one supplier for voice and data.
Solution
The BeamRing cloud voice system enabled the business to get rid of its multitude of single lines and offered more features than the more expensive VoIP system suggested by their previous telecoms provider. To support voice over internet calls and the new in-store WiFi solution we'd installed, we set Adams & Jarrett up with two superfast broadband services.
They had some specific requirements with regards to ringtones and handsets, so we invited them to look at the systems on offer.
"Beaming listened to how we worked, and offered useful suggestions as to how this could be improved," they told us, and when it came to installation,  "We can't emphasise enough how simple it all was. There was no fuss, no bother. Within a few short hours we were up and running with a full show through on how to use everything and any initial queries were sorted out within an hour; No trying to get hold of an engineer and waiting on the telephone for hours. The support system is fantastic."
'We can't emphasise enough how simple it all was. There was no fuss, no bother. Within a few short hours we were up and running.'
Adams & Jarrett
Results
Now the over-complicated setup, crackly lines and constant faults are a thing of the past. Shop staff can make calls to the warehouse staff as if they were sitting just across from them in an office, and have portable handsets that allow them to answer customer questions without moving from the shop floor.
"Clearly we started out to save money, which we are doing, but we have found an unexpected bonus of friendly and helpful staff with excellent customer service, and a system which works and can be adapted to our needs. We'd give Beaming  10/10."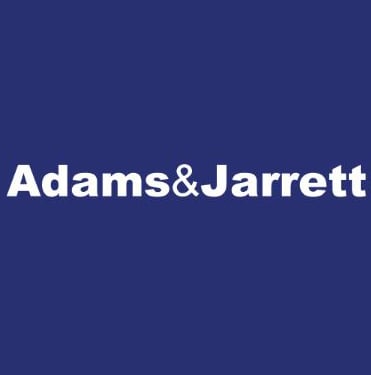 More about Adams & Jarrett
Based on the same road in St Leonards on Sea for more than 100 years, Adams & Jarrett is a family run business that has gradually expanded to become the area's leading domestic electrical retailer.
Visit their website
Related products & services