The faster the internet, the smoother the business. 
Following the national stop-sell in September 2023, FTTC is no longer available for new orders. To find out what we recommend as the best alternative for your business get in touch.
Our broadband products are low contention with a choice of packages for speed and data usage:
Ask our experts for availability & pricing
No two businesses or locations are the same, that's why we don't publish prices but provide quotes accurate for your requirements. Complete the form below and one of our friendly experts will get in touch within one working day.
Why choose FTTC from Beaming?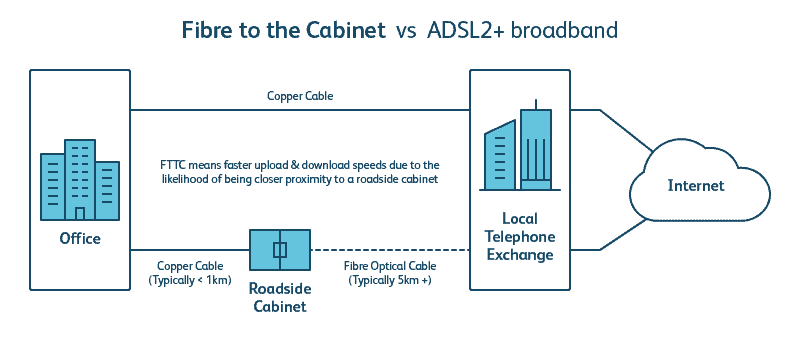 'Beaming took us from the dark ages of telecom to the 21st century overnight. They've taken all the pain away – we don't have to worry about a thing. It's just been a really good journey." '
Michael Procyshyn IT Director, Park Holidays UK Ltd
'In the four or so years we've been working with Beaming, we haven't had any outages, and I can't remember a single major problem. '
Stewart Drew, Director and CEO De La Warr Pavilion
'I love dealing with a service provider that speaks our language! We're so used to the hassles with our previous provider where we had to spell everything out to them.'
Phil Ridley, ICT Systems/Network Manager, Sabden Multi Academy Trust
'One of the problems dealing with certain technology companies is that you need a jargon-buster. Our main contact is a very clear communicator, and has really understood our service.'
Jason Denny, Manager, Old Hastings House
'All we needed was connectivity that was reliable and there is no doubt that is exactly what we got. '
Kaye Crittell, Office Manager, Let's Do Business Group