Cybercrime victim rates fall as SMEs boost security
The number of British businesses falling victim to cybercrime fell by a fifth in 2017, despite an increase in the volume of attacks.
Proportion of businesses surveyed falling victim falls from 55% to 43% year-on-year
Businesses in Northern Ireland, East Midlands and London fell victim at the highest rates in 2017
Small and medium businesses invested heavily in cyber security measures during 2017
New Business Guide to Cyber Security explains how businesses protect themselves
The number of British businesses falling victim to cybercrime fell by a fifth in 2017, despite an increase in the volume of attacks, according to new research from Beaming, the business internet service provider. The greatest reductions in victim rates were among small and medium sized businesses, which invested heavily in cyber security last year.
The survey of more than 500 business leaders, conducted for Beaming by research consultancy Opinium, discovered that 43% of businesses suffered cyber security breaches in 2017. This was significantly fewer than in 2016 when more than half (52%) of firms fell victim.
While the frequency of incidents at large companies (250+ people) remained constant, with seven in every ten businesses falling victim (71% in 2016, 69% in 2017), smaller firms achieved significant reductions in cybercrime rates:
The number of micro businesses (10 people or fewer) falling victim fell from 31% in 2016 to 18% in 2017
Among small businesses (10 – 49 people) victim rates fell from 55% in 2016 to 47% in 2017
For medium sized companies (50 – 249 people) victim rates fell from 65% in 2016 to 57% in 2017
Business victims by size 2016 & 2017

SMEs invest in cyber security education and technology
Beaming credits the decline in cybercrime rates to investments in cyber security technologies and education. The research reveals that the proportion of small and medium sized businesses using a network perimeter firewall increased from around half (54%) of those surveyed in 2016 to three quarters (75%) in 2017, while the proportion of small businesses using intrusion detection systems and proactive vulnerability scanning doubled over the same period.
The proportion of small businesses with documented cyber security policies also increased last year, from a quarter (26%) of firms in 2016 to more than half (51%) by the end of 2017. Amongst medium sized businesses their use increased from 36% to 57% over the same period. The number of businesses with cyber insurance in place doubled between 2016 and 2017, to 38% of small companies and 54% of medium sized ones.
Sonia Blizzard, managing director of Beaming, comments: "Businesses are much more aware of the damage a cyber security breach can do to their operations and reputations, and have invested heavily in education and technology to improve their resilience to attack. Large organisations fall victim at a higher rate because they have more people and therefore more potential areas of vulnerability, but most cyber attacks are indiscriminate, so it's encouraging that smaller businesses have taken big steps to secure their systems and their data as it travels across the internet."
Adam Bradley, UK managing director at Sophos, comments: "Beaming's research indicates that UK businesses are taking the fight back to the cyber criminals, putting in place more comprehensive cyber security measures and reducing victim rates as a result. It is clear, however, that no one can afford to be complacent. Cybercrime is a sophisticated business, the criminals are launching more attacks than ever and the nature of those attacks is changing constantly. Businesses need to ensure they stay up to date and work with specialists to stay one step ahead of threats."
Cybercrime rates by region in 2017

Beaming publishes A Practical Business Guide to Cyber Security
To coincide with the release of these figures, Beaming has published A Business Guide to Cyber Security, a new report that provides more insight into the evolving threat of cybercrime and reveals how British businesses are protecting themselves from the growing threat.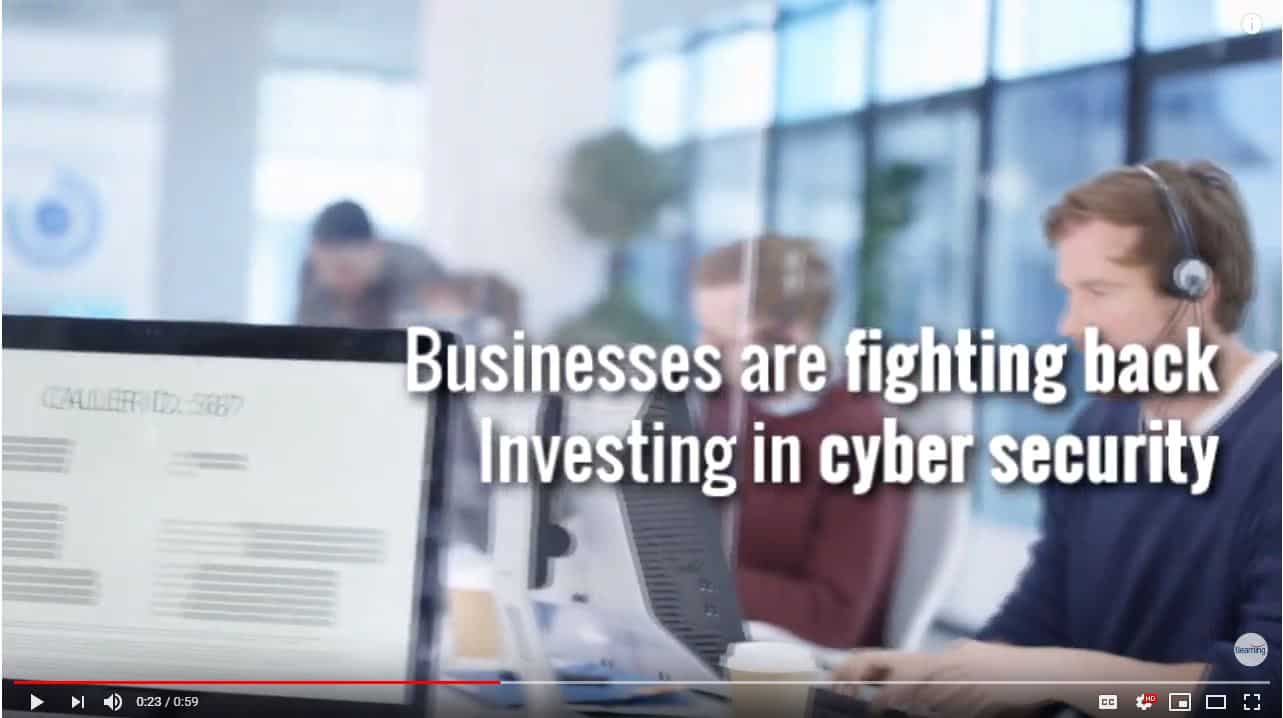 'Almost half of all companies fell victim to cyber crime at a cost of around £9,000 per incident'
Beaming's Business Guide to Cyber Security
Download the Business Guide to Cyber Security