StudioNet provides a secure & reliable Studio to Transmitter Link, leveraging fibre optic technology alongside automated resilience failovers.
In March 2020 BT will withdraw the Kilostream service, which has until now been the industry standard technology for Studio to Transmitter Link (STL) technology. Beaming's StudioNet provides a fully IP replacement with unrivalled performance, resilience and reliability.
StudioNet provides the rock solid connectivity and performance needed to keep your radio station on the air waves.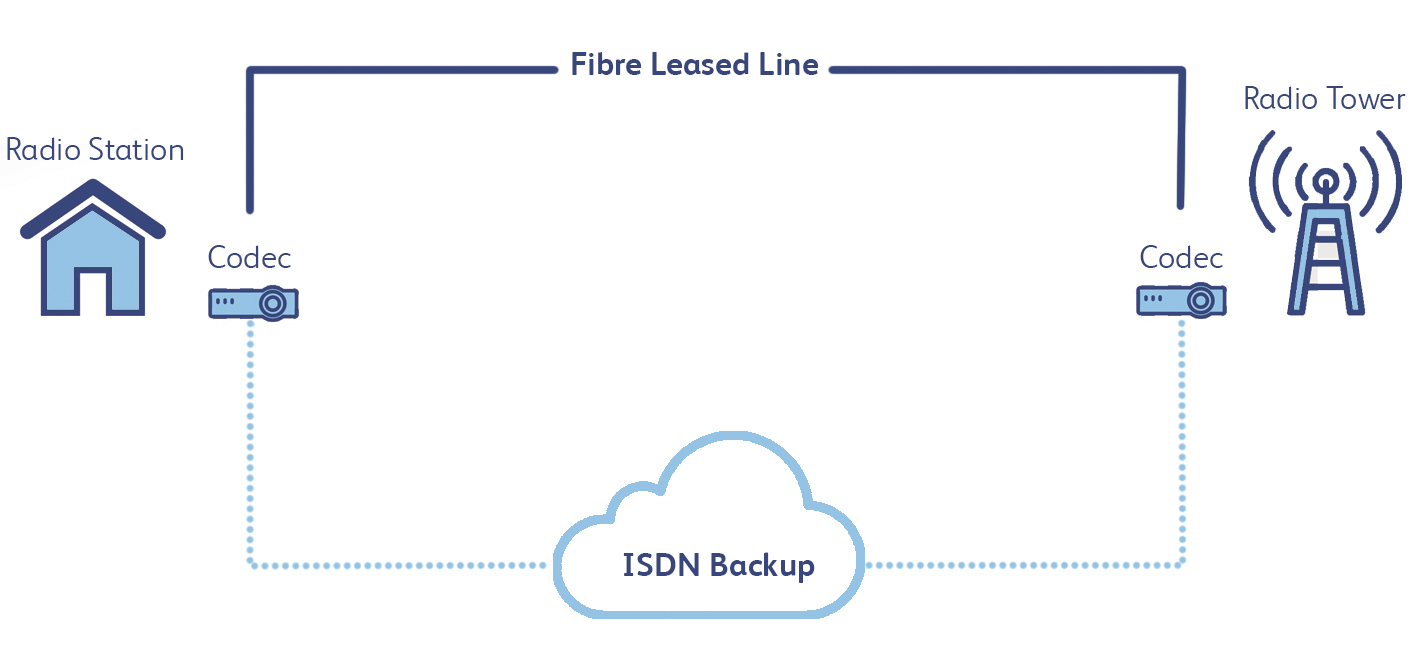 Features include:
STL with >1ms latency, to ensure playback without delay.
Zero jitter for the best possible sound quality.
Industry leading codec performance.
5 hour SLA, 24 hours a day, 365 days per year, so in the unlikely event of a fault you won't hang around waiting for an engineer.
Automated backup connection, so you'll never be left with dead air.
Isolated from the internet and associated cyber threats.
Optional on-site engineering support and on air monitoring packages.
StudioNet can be supplied with codecs sych as Systembase C510ip-s Audio Codecs:
Automated ISDN backup compatible with existing C310xr audio codecs.
Minimal re-engineering required during installation.
10 seconds from power outage to streaming state.
Low delay APTX to AoIP streaming.
Delivered pre-configured for plug and play installation.
Standby pre-configures coded included.
Affordable leasing options available.
Project managed from start to finish, we'll handle installation and configuration, with the option of installation by a broadcast engineer. Our tech team are trained to the highest standard and are well practiced in supplying and maintaining connectivity for broadcast; they speak your language and get the job done.
Speak to our team to discuss replacing your existing Studio to Transmitter Link technology with StudioNet from Beaming.
Get a quote
We can keep you on air with StudioNet