Business News & Tips
How can I manage remote and hybrid teams effectively?
Businesses are calling time on 'unprecedented times'.
Many companies now operate with staff at home, in the office, and switching between both. This is not going to change in the near future, whether managers and leaders like it or not.
The new way is here for now. And the challenges it brings need to be addressed. During the pandemic, customers were tolerant of difficulties stemming from the unique circumstances. But that moment has passed.
These difficulties are especially acute for businesses which rely on excellent call handling:
– Customer experience challenges
Customer patience with sub-par experiences – plentiful as businesses got to grips with the pandemic – is drying up.
– Management and productivity challenges
Managers now need to be able to manage. That means setting targets, and gauging productivity and performance in a way that is fair to all – no matter where staff are working.
For businesses with staff remote working, it's time for long-term solutions.
This guide shows how an effective telephone system is one of the most important of those solutions:
1. How does VoIP help ensure a consistent customer experience?
Cloud phone systems, delivered over the internet using Voice over IP (VoIP), standardise customer experience for disparate teams.
Wherever your handlers are, a cloud-based phone system lets them make and manage calls on computers, mobiles or desk phones, with the same call quality and functionality.
With VoIP services like BeamRing, businesses can replicate in-house call routing and hunt groups, even in a hybrid work setup. Holding, forwarding and transferring calls is easy.
For customers, that means no more frustration at not being able to be transferred to the right person because they're working at home. And no more being told someone will call back because the call can't be routed to someone. If the person you need is on the phone, customers can leave a message with confidence that the right handler will get it, as it will appear on their phone and in their email. It means the tools are no longer a block to a good customer experience.
2. How does BeamRing help me manage my team effectively and fairly?
When every member of staff has the technology to work efficiently – whether in the office, at home or on a mobile – there is a level playing field.
Calls can once again be recorded for quality and training purposes. Managers get oversight of the quantity and type of calls employees are handling.
This empowers managers to set targets and monitor productivity robustly, without the grey area of whether lack of the right tools is preventing the best performance.
In short, it allows managers to manage staff productivity and efficiency again.
It also allows businesses to offer hybrid and remote working opportunities (important in a tight labour market) without compromising on standards.
It smooths onboarding too. Those joining the company or moving role can contact trainers easily and learn standardised home working practices. There is only one set of communication procedures to take on board, wherever they are working.
3. How does BeamRing support the hybrid workforce for the long-term?
Standard kit is key to helping a workforce perform to a consistent standard.
Taking business calls on personal devices was a necessary evil for firms to stay accessible to their customers during rapid-onset homeworking. It's now a risk to reliability.
Cloud phone systems connect calls using the internet. Working with a trusted internet provider ensures uptime and the ability to route calls even in case of outages. It also means employees don't have to use personal mobile numbers for work, something many are uncomfortable with and which can appear unprofessional. On the other hand, BeamRing can be installed on a personal device if that is convenient.
BeamRing is a good option for businesses that are changing in size. Licences simply scale with the number of users, so organisations only ever pay for what they need, when they need it, and where they need it, without lengthy contracts or expensive hardware. Moving office becomes a plug-and-play activity.
4. Have you adapted to post-pandemic communications expectations?
Call handlers are the first line of customer interaction with your business.
To get a fresh perspective on whether your current call handling is up to scratch, we'd encourage business leaders to test it themselves. Call in. Does your system feel seamless, or are you yet to fully adapt?
BeamRing can meet the needs of your business in a new era of work.
Find out more about how BeamRing Cloud Phone System can support your business
Read about two businesses already using BeamRing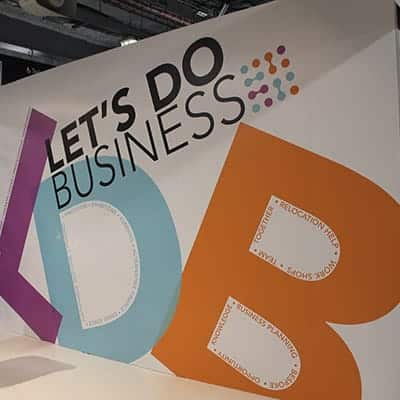 Telephony
Not For Profit
BeamRing
Remote Working
Let's Do Business Group
When the quality of customer service is central to a business's success, phone and internet are invaluable tools. The Let's Do Business Group couldn't live without either.
How we helped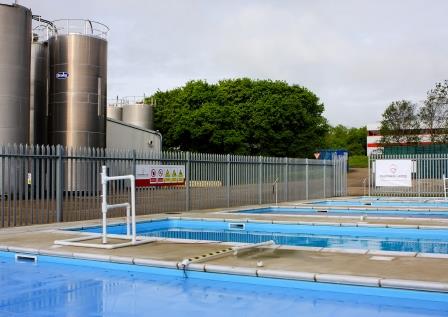 BeamRing
Manufacturing
Telephony
Plastipack
Plastipack, world leading manufacturers of energy and resource saving products, weren't satisfied with their current VoIP system. They wanted a solution that could do more.
How we helped
Business advice from Beaming