Business News & Tips
10 reasons why you shouldn't ignore the UK ISDN switch off
The digital switchover is fast approaching – here are 10 reasons why you shouldn't ignore it.
1. You'll risk being left without a phone connection
When the switch off happens in 2025, phones using ISDN simply will no longer work. It's not that they might work, or the signal will be slightly worse – they won't work at all, and if you're still relying on a traditional phone system, your business will become disconnected.
2. You'll leave yourself vulnerable to more issues and downtime.
It's predicted that many businesses will leave the move until the last minute. The closer we get to the switch off date; however, there will be less trained engineers available to fix faults, so, if you run in to an issue with your traditional phone system, you'll likely be waiting a lot longer to get it resolved. Further, if you leave switching to the very last minute, phone providers could become inundated with orders from other businesses, meaning they may not be able to fulfil all orders in time before the switch off – meaning your business may risk being without a phone connection entirely.
3. You'll waste time not benefiting from everything VoIP has to offer.
From the ability to work from anywhere while presenting your office phone number, to seamless call forwarding, and call recordings being uploaded directly into the cloud, VoIP systems have a myriad of features to help you work more efficiently. While you ignore the ISDN switch off, your competitors could be reaping the benefits of VoIP, giving them an advantage over your business.
4. You'll risk overpaying for services you don't need.
Because VoIP is a digital service, adding and removing users is simple, meaning you'll only ever pay for the exact number of users you need. Staying with ISDN until the last-minute means that if your business shrinks or grows, it's going to be more complicated and expensive to adjust the number of phone lines you have.
5. You're not benefiting from the latest software.
As VoIP is cloud-based, it is continuously (and remotely) updated, meaning all the latest improvements in performance and quality can be delivered to you without an engineer's visit, or any downtime.
6. Your employees can't benefit from one consistent number.
The events of the last 3 years have led to 44% of the UK workforce working either hybrid or fully remote (Source: ons.gov.uk). Expecting employees to use a mobile phone doesn't really cut it anymore – employees expect more sophisticated, longer-term solutions for their professional communications. VoIP also allows users to use their office phone number, regardless of their physical location – allowing customers to have the same experience with your employees, whatever location they are working from.
7. You'll delay providing your customers and employees with crystal-clear call quality.
Few things are more frustrating than struggling to hear what someone is saying over the phone, and constantly asking them to repeat themselves. VoIP phone users benefit from crystal-clear phone calls, and the longer you put off making the switch, the longer you might have to deal with sub-par phone conversations.
8. Moving to VoIP can prepare you for future premises moves.
With a VoIP phone system, you can take your existing phone number with you wherever you go – with no diversions or redirections required.
9. It's easy to switch
With BeamRing, your switch over date is usually within 2-3 weeks from the time you place your order. In the meantime, we'll send hardware, app details, download links and user guides, and you'll be able to run tests to check you're happy with everything prior to the number porting. Porting a single number usually takes around 5 minutes, and you're kept in the loop at all times by our provisioning team.
10. It'll be one less thing on your to-do list
Getting your phone system sorted in advance of the switch off means you don't have to worry about it anymore. Ready to make the move? Call us on 0800 082 2868, or fill out the contact form below.
Further advice:
What new phone system should I choose?
How do I choose the right hosted VoIP provider?
Should my business be worried about the UK ISDN switch off?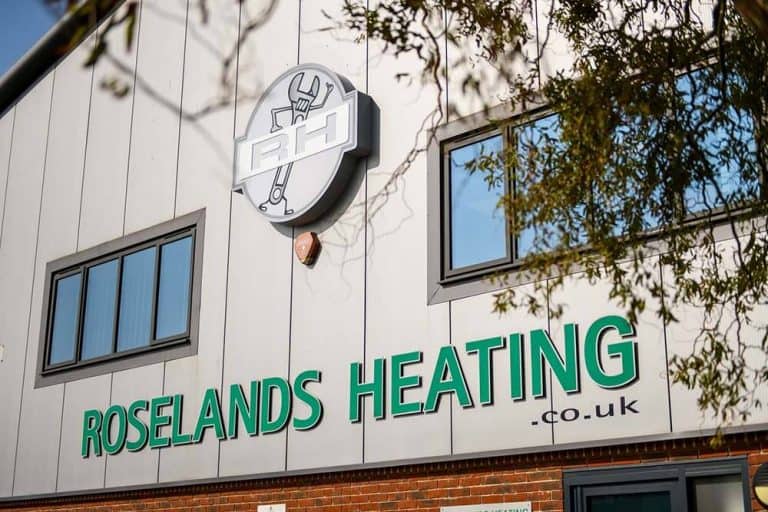 BeamRing
Broadband
Cloud Voice
Roselands Heating
With the ISDN switch off looming, Roselands knew they needed to upgrade to a VoIP system in order to keep providing excellent service to their customers – but they didn't have time for any hassle.
How we helped
Contact us
We can support you with choosing the right solution for your business. Call us on 0800 082 2868 or complete the form below and one of our friendly experts will be in touch.
Want to learn more about the ISDN switch off? Look at these articles in our knowledge base:
About Beaming
We are an Independent Internet Service Provider for UK businesses. Serious about service with a network built for business; we make sure you stay connected.
From the resilient and secure network we've built, to the choice of tailormade products all supplied with expert service, we provide peace of mind that businesses require.