How do I choose the right hosted VoIP provider?
Posted on 14 March 2022 by Beaming Support
When selecting the right hosted VoIP provider for your business, you will be looking at not only the phone system products they supply, but also the quality and reliability of service they can provide.
In this article, we've outlined six questions you may wish to ask when evaluating these suppliers
1. What kind of provider am I dealing with?
Just like many other services, there is a choice between a true provider and a reseller of a provider and it's always good to know which type you are approaching for quotations.
While you may get a good package deal with a reseller, it is worth considering whether you want to have an extra link in the chain between a problem and resolution. Pairing with a system provider allows any reported problem to go straight to the source who can act on it immediately. Often, a reseller will need to take a reported problem and then report it to the source provider in order to see resolution, which can lead to delays in fix time, and ultimately the time that your business isn't able to use the phone system as you need to is longer than it need be.
2. What system features are most important to my business?
Every provider and package will offer you different system features and while it can be tempting to sign up with the provider that offers the most features, you may end up paying for options that you don't need and miss out on features that matter to your business. When weighing up your decision consider what would specifically help your business; smartphone apps, ringing groups or call recording may come as standard in some packages while in others they may cost extra.
3. What kind of contract should I be looking for?
Billing will of course be a significant factor for anyone evaluating providers. Costs will vary but don't always get caught up with finding the cheapest deal. A package that includes free calls may seem like a good deal, but research if you will actually save money, as often the cost is hidden within another feature you are buying.
You'll want to be sure that the contract you're committing to is suitable, are you happy to take on a 36-month contract or in some cases seven years, or would a shorter 12-month deal fit better with your future plans and with the speed of change in technology?
It is also best to check the small print to see if the contract will auto-renew when small adjustments are made, such as adding another user license. Some businesses have ended up stuck in agreements far longer that they wanted to, with steep cancellation fees.
4. Can I make changes during my contract?
If you are likely to add more users in the future, see the possibility of downsizing or the size of your business fluctuates seasonally, you may want to plan ahead with a flexible contract. Signing on for an allotted number of users can initially be cost-effective but could commit you to pay for services that no longer suit your workforce. Evaluate how flexible the provider you are pairing with is in terms of adding or removing users and how this may impact billing.
5. Should I buy or rent equipment?
Some providers may sell you equipment, such as phone handsets, while others may simply rent it to you for the duration of your contract. There are pros and cons to both of these options. By purchasing the equipment, you will have higher upfront costs but end up spending less across the whole duration of your contract, plus it is sometimes possible to reuse the equipment with your next provider.
Renting equipment might be better for short term contracts as you are not tied to the product and the cost of getting the system up and running will be more affordable.
6. What service level am I being promised?
Quite possibly the most important element of any provider that is often overlooked is the Service Level Agreement. While price and features of course play a significant role in the decision making, you should also be aware of what level of service your provider is committed to deliver.
A high service level will mean that fault resolution is quicker and the quality of support you receive is better. Any organisation whose VoIP system will be central to their operation will need to make sure their chosen provider has the capability to deliver a good enough service and understands the demands of your business. Consider what steps your provider is taking to ensure your system is reliable.  What is the process if you experience downtime? And can they support your disaster recovery plans?
The details of every provider's service will vary, but what shouldn't vary are the requirements you want them to meet. Don't settle for a service that isn't right for your business.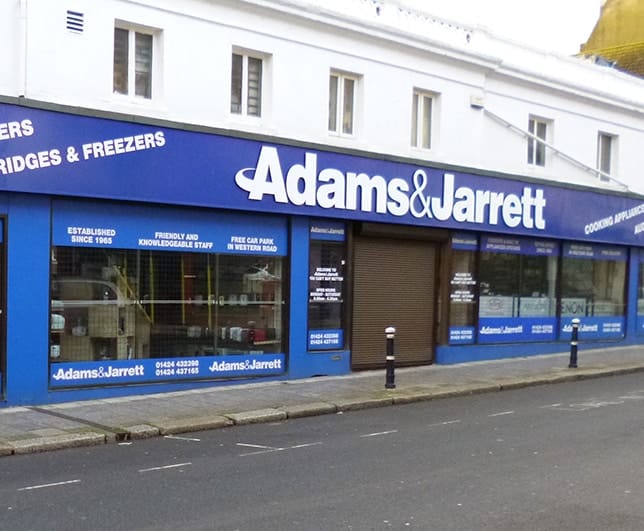 Broadband
Cloud Voice
Retail
WiFi
Adams & Jarrett
Moving their telephone system to the BeamRing cloud gave Adams and Jarrett the freedom of a simplified, customisable setup paired with improved functionality and reduced call costs.
How we helped
For more information to help when choosing a VoIP phone system for your business, visit our knowledge base or read some selected articles below:
Get in touch
Find out more about how Beaming's hosted voice solution can help your business, complete the form below or call us on 0800 082 2868. Beaming has a no robots policy, so expect a friendly human to be in touch within one working day.
About Beaming
We are an Independent Internet Service Provider for UK businesses. Serious about service with a network built for business; we make sure you stay connected.
From the resilient and secure network we've built, to the choice of tailormade products all supplied with expert service, we provide peace of mind that businesses require.