How to diagnose & report PSTN faults
Posted on 13 January 2020 by Beaming Support
How to diagnose and report PSTN faults
Your business phone line allows vital communication between you and your customers and suppliers, both through voice and data transfer. So, when your business phone line develops a problem such as an unusual delay or a crackle – or even stops working all together – it's important that you get it fixed as soon as possible.
Is the problem with my phone or is it a PSTN fault?
When your phone has stopped ringing or is behaving strangely, there are a couple of things we'd suggest checking before you contact your service provider to report a fault.
Has the phone's ringer been set to silent? You wouldn't be the first person to make this mistake, so it's worth checking.
Is the phone plugged in? Moving your phone, tripping over cables or over-zealous vacuum cleaning can all cause your phone to get unplugged!
If you're using a cordless phone, do the batteries need replacing?
Can you see any damage to your phone or cables?
Not only will this possibly save you a few blushes, but by eliminating the possibility of problems with your equipment you'll save time and money in the long run, as  you'll be charged for an Openreach engineer visit if they assess the problem and find that the Openreach equipment (ie the PSTN line) is not at fault.
Reporting a fault
As a Beaming customer, you can report a PSTN fault by calling 0800 027 2656.
Whoever provides your telephone lines, you should expect that when you call to report the problem they'll ask a few questions and run a few tests before booking in an engineer; try not to be frustrated by this, they're just helping you avoid an unnecessary engineer call out.
Questions you might expect to be asked include:
Have you tried unplugging your equipment and plugging it back in?
Do you have a dial tone?
Can you make an outbound call?
Does the phone ring?
Once your provider is as satisfied as they can be that the problem is not with your equipment, they'll arrange for an Openreach engineer to visit your premises
How long will it take to repair?
The waiting time for a PSTN fault repair depends on the care level associated with the line. For business telephone lines we provide as standard the "Business Service Level 2 Plus", which means that the target time for a repair is by the end of the next working day (after the report is made). Enhanced service levels are available, you can find out more by reading this article.
 Important note: Openreach aims to have decommissioned all PSTN lines by the end of 2025. As this date draws closer, it's likely that fewer engineers trained in diagnosing and repairing PSTN faults will be available.
What if I need to replace the PSTN line?
As mentioned above, Openreach are turning off the PSTN network in 2025 and will not be selling any more lines that run on the PSTN from 2023 onwards. If you suffer a line fault before 2023, make sure you're in possession of all the facts before choosing to repair or replace your existing line.
The PSTN switch off
Find out what you need to know about the switch off of the UK's copper phone network.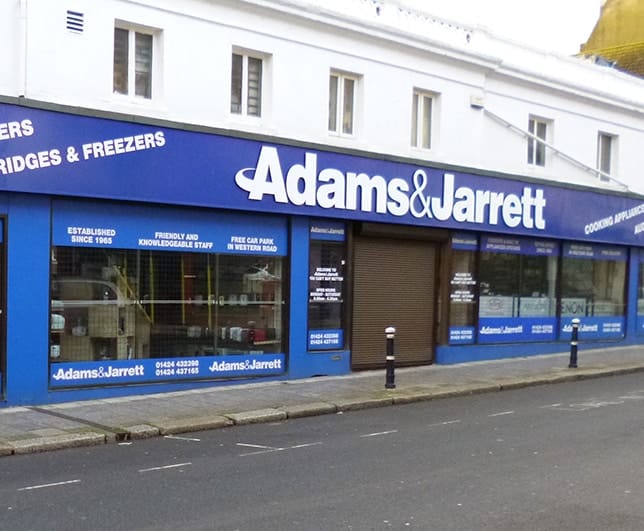 Broadband
Cloud Voice
Retail
WiFi
Adams & Jarrett
Moving their telephone system to the BeamRing cloud gave Adams and Jarrett the freedom of a simplified, customisable setup paired with improved functionality and reduced call costs.
How we helped