All emails do not show in Outlook 2016: How to disable focused inbox
Posted on 28 August 2018 by Beaming Support
If you find that all emails do not show in your Outlook inbox, it may be that you have the "focused" inbox feature enabled.
With focused inbox enabled, all emails do not show in your main inbox, only those deemed to be most important by Outlook. Everything else sits under the "other" tab.
Many users have asked us how to disable this feature, so here's a quick guide.
After you have opened Outlook, find the below.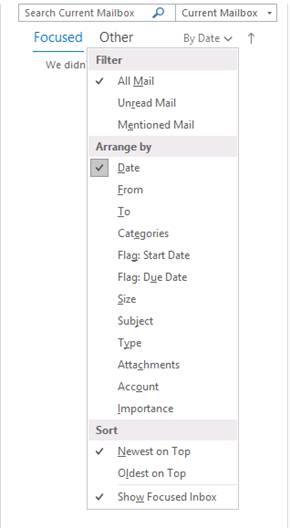 Then select the dropdown "By Date".  After doing so you will be presented with this.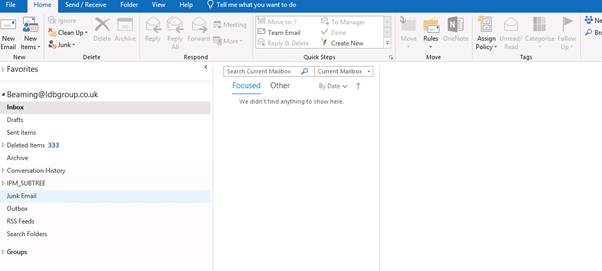 All you now need to do is uncheck "Show Focused Inbox". After you have done this Outlook will now look like the below.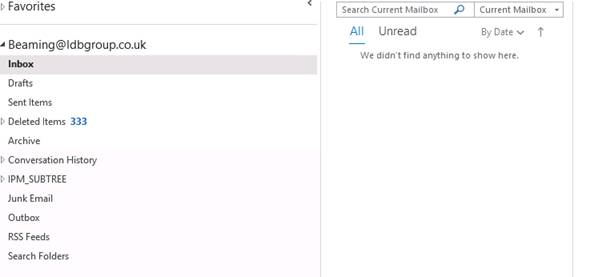 All your emails will now be shown in your inbox overview, so you shouldn't miss anything.
Not what you were looking for? If you're using Office 365 we've got a guide to creating a new mail profile, which can fix a whole host of email problems. Read the guide here.