BeamRing Communicator for desktop – How do I enable/disable Do Not Disturb (DND)?
Posted on 30 May 2019 by Beaming Support
How do I enable / disable the DO NOT DISTURB (DND) feature with the BeamRing Communicator Desktop App?
To enable DND click on the Calls menu selecting Do Not Disturb. A red triangle will appear on the bottom left to indicate that the Do Not Disturb (DND) feature is active. To disable repeat these steps.
BeamRing Handy Hint – Pressing CTRL+D also toggles the DND function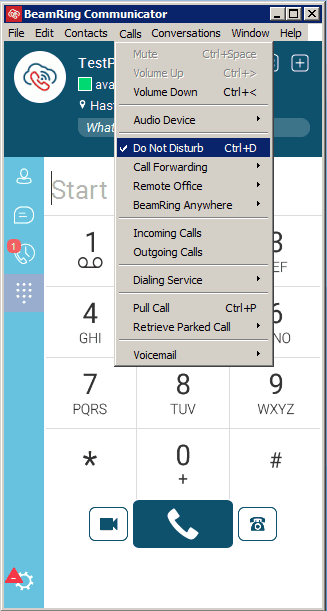 Looking for BeamRing handset user guides?
More BeamRing Communicator User Guides