How to disable outlook web access (OWA) and exchange activesync for users
Posted on 12 October 2012 by Beaming Support
The instructions below will show you how to disable Outlook Web Access and Exchange ActiveSync for users of Microsoft Exchange 2007.
When you disable Outlook Web Access you will prevent users accessing emails via an OWA website. Disabling Exchange ActiveSync prevents mail synchronisation with any mobile devices.
To disable these features follow these instructions:
Access the Exchange Management Console and right click on the user in question. Then select 'Properties'
Please select the tab 'Mailbox Features'. You will then see the list of features with their status.
To disable Outlook Web Access highlight it within the list and then click the 'Disable' button at the top of the list. You can do the same to disable 'Exchange ActiveSync'.
To apply the change please select 'OK'
This change will then be applied.
Should you need to enable Outlook Web Access and ActiveSync then please follow the same steps but click 'Enable' instead.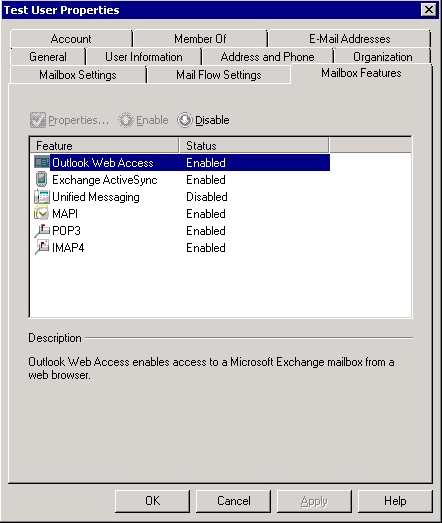 Communication is key
And connectivity is key for communication.
Beaming is an independent Internet Service Provider bringing connectivity joy to businesses across the UK.
Stay connected
Beaming's monthly email bulletin will keep you up to date with the latest tech, cyber security advice & tips to make the most of your connectivity.