Why do I need an OOB network?
Posted on 6 August 2019 by Beaming Support
Out of bound (OOB) management networks are sometimes overlooked as they are not a necessity to the function of a production network, but they are still important. For example take the below network.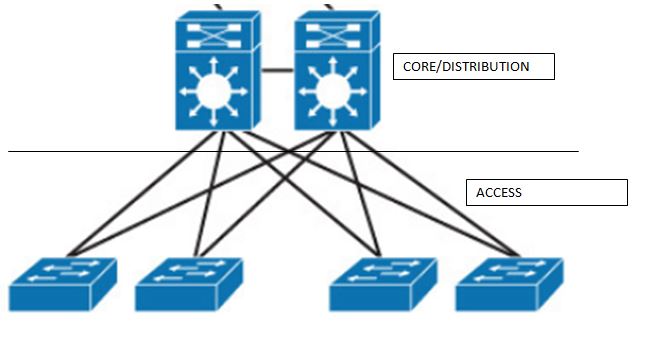 The majority of this network design will be running on layer 2 with the routing being held in the core/distribution layer identified in the diagram. Let's say one of your network engineers sits behind one of the access layer switches and that switch encounters a problem, for example spanning tree loop or failure. From here the engineer is effectively cut off from the network. However this is where the OOB management network will come into play. See the below.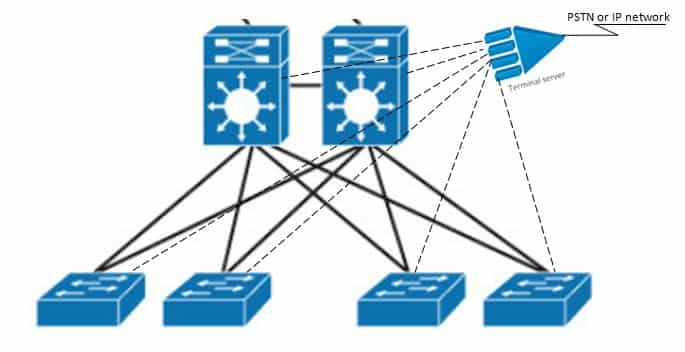 The above network diagram now features a "terminal server", which enables a network engineer to remotely access all the network devices via a console connection signified by the physical console cable (the dotted black line in the diagram above). This will then come in via an independent connection that can be either a PSTN connection or IP based.
Do note that because the engineer is sat behind one of the access layer switches s/he will need a separate circuit or 3G/4G connection to access the terminal server.