Business News & Tips
Make a #LifeUpdate with CyberAware
Have you ever written something you've already done on your to-do list just for the satisfaction of ticking it off immediately?
The latest campaign from CyberAware aims to replicate that feeling of achievement by making us all think differently about some seemingly mundane workplace tasks we may have been putting off.
Whether you're the boss or an employee, many of us are guilty of leaving less "glamorous" tasks on the list as bigger, more urgent projects take priority, but CyberAware, the government's initiative for cyber security awareness, aims to flip our attitudes with its #LifeUpdates campaign.
Some of the small tasks we may avoid could really improve our lives both at home and at work.
Taking half an hour to compare quotes for a new energy provider might save you money, so why put it off? And cancelling a subscription you no longer need will take five minutes, so do it straight away instead of ending up out of pocket next month.
Something else that many people delay is installing application and operating system updates. Pausing updates indefinitely could leave you vulnerable to a cyber attack, which would at best be time consuming and costly; at worst catastrophic for your business.
It's not just large global companies that are at risk of a cyber security breach. The common misconception by small business owners is that their business is 'not worth attacking'. In actual fact, the government's Cyber Security Breaches survey revealed that 42% of micro/small businesses identified one breach or attack in the last 12 months.
Ironically, while the risks and repercussions of a cyber attack are relatively high for SMEs, the steps they could take to protect themselves are actually really simple. Remind employees to install new updates during their lunch breaks or when their device is plugged into a power socket. Alternatively, you could ask your IT administrators to set them to automatically install as soon as they become available.
Below are four more simple Cyber Aware #LifeUpdates to help you stay secure online:
Use a strong and separate password for your email account
Activate two step authentication on your email
Consider using password managers
Secure your tablet or smart phone with a screen-lock
With the simple things covered, you've ticked another task off the list and taken a big step towards securing your business against cyber attacks.
For the more complicated stuff that keeps you safe online – like firewalls and Unified Threat Management – you'll need some expert advice. So, when you're choosing connectivity for your business make sure to put cyber security on the list of important considerations, and don't put it off.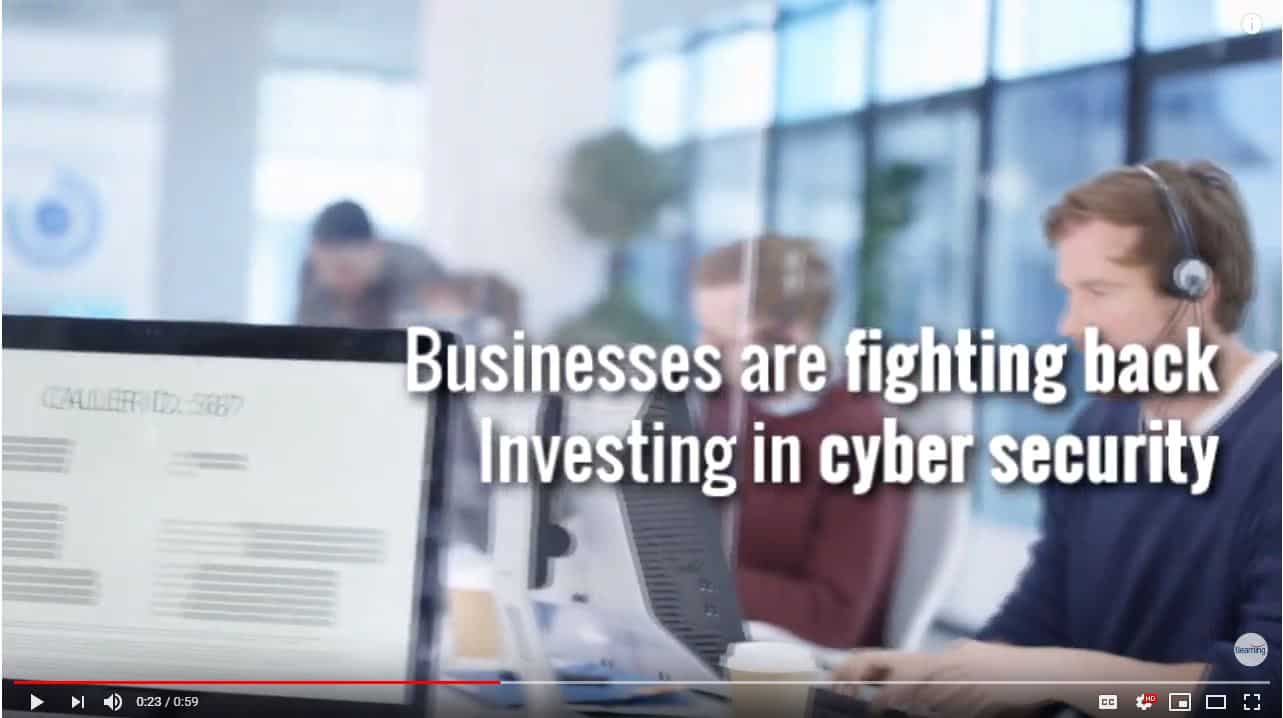 'Almost half of all companies fell victim to cybercrime in 2017 at a cost of around £9,000 per incident'
Beaming's Business Guide to Cyber Security
The businesses we work with trust us to keep their data safe and their systems secure.
We don't take that responsibility lightly.