Serving a central point for PR Artistry's remote team
PR Artistry is a PR and content creation company which specialises in IT and Telecoms and recently celebrated 20 years of business.  Since 2017 everyone at PRA has worked remotely therefore a central point for the company's connectivity and communication needs is essential to keep things running smoothly.
Challenges
Mary Phillips, Managing Director of PR Artistry, explains that with a team spread across the South of England, having multiple technology suppliers meant that any small email or connectivity problem could cause big headaches. According to Mary, "It was always someone else's fault".
Mary is a long-time customer of Beaming, relying on its connectivity to support her home working setup.  Therefore, when the company took the step of moving to a fully remote working model it made sense to transfer everything to Beaming.
Mary Phillips continued, "When you're working from home, it can be easy to get hung up on a technical problem and end up spending half an hour – or half a day – trying to resolve it." However, Mary is conscious that she and her team should not end up spending time on technical issues. "IT support is not what we do. Now if we have a problem, we simply ring Beaming and it's sorted out in no time at all."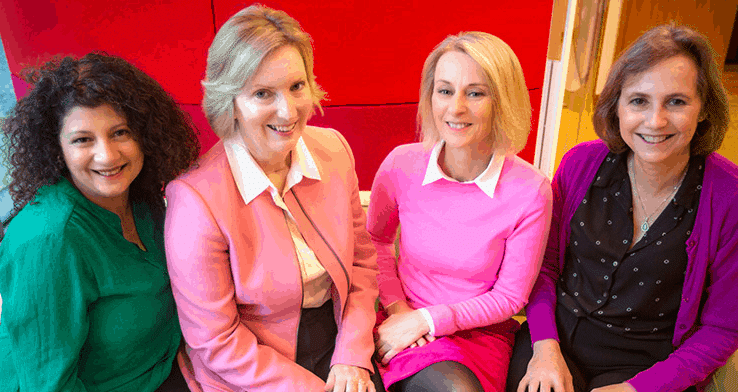 Solutions
Beaming now provides superfast business broadband at home to most of the PR Artistry team, as well as providing the company email service. With each team member in a different location, the fact that Beaming is able to set everything up remotely was ideal.
Mary said, "Although we are not geographically close to each other, the team is in constant contact, so we don't need any hiccups with our emails. With everything being provided by Beaming, there is no question of different suppliers trying to blame each other when something is not working and any problems are resolved swiftly."
'Ensuring continuity in terms of the provision of internet, email and new technology keeps things simple and means we no longer have to talk to multiple suppliers and that has changed our lives!'
Mary Philllips, Managing Director, PR Artistry
Results
Beaming has made life easier and keeps communications on track at PRA. As Mary explained, "I was dreading the process of upgrading my PC recently, but Beaming built the PC off-site, so I could keep working without interruption, and then liaised with my on-site IT support person to install the upgraded PC. I was soon back up and running, using email and connected to the internet. The support from Beaming was outstanding."
With the PRA team working remotely for several years, coping with the Coronavirus lockdown was an easy transition. For anyone that may be new to working remotely, Mary has some advice, "Try to stick to a routine with scheduled breaks and make sure that you and your team are able to fully switch off at the end of the day. For us, ensuring continuity in terms of the provision of internet, email and new technology keeps things simple and means we no longer have to talk to multiple suppliers and that has changed our lives!"
More remote working stories