How to fix most WiFi adapter problems
Posted on 30 June 2020 by Beaming Support
Problems connecting to your wireless internet can have various causes, so unless you know that the problem definitely lies with your WiFi adapter, it could be a good idea to try out some of these quick fixes first.
Check that you haven't entered an incorrect SSID (The name given to your router) and/or password.
Try restarting (not resetting!) your router.
Check that you're connected to the internet. It may be your router's connection to the internet, rather than your connection to the WiFi network that's causing the problem.
If you've checked all of these and still get an error message saying "Windows can't connect to the network", then you may wish to perform a Windows network reset, which should fix most WiFi adapter problems.
Windows Network Reset
Here's a step by step guide to resetting your WiFi network.
Ensure all your work is saved as this will require a reboot.
Open Settings by clicking the Windows icon (bottom left) then the Settings gear icon on left hand side).
In settings, click "Network and Internet".
 Under "Status" scroll down and you will see the "Network Reset" option.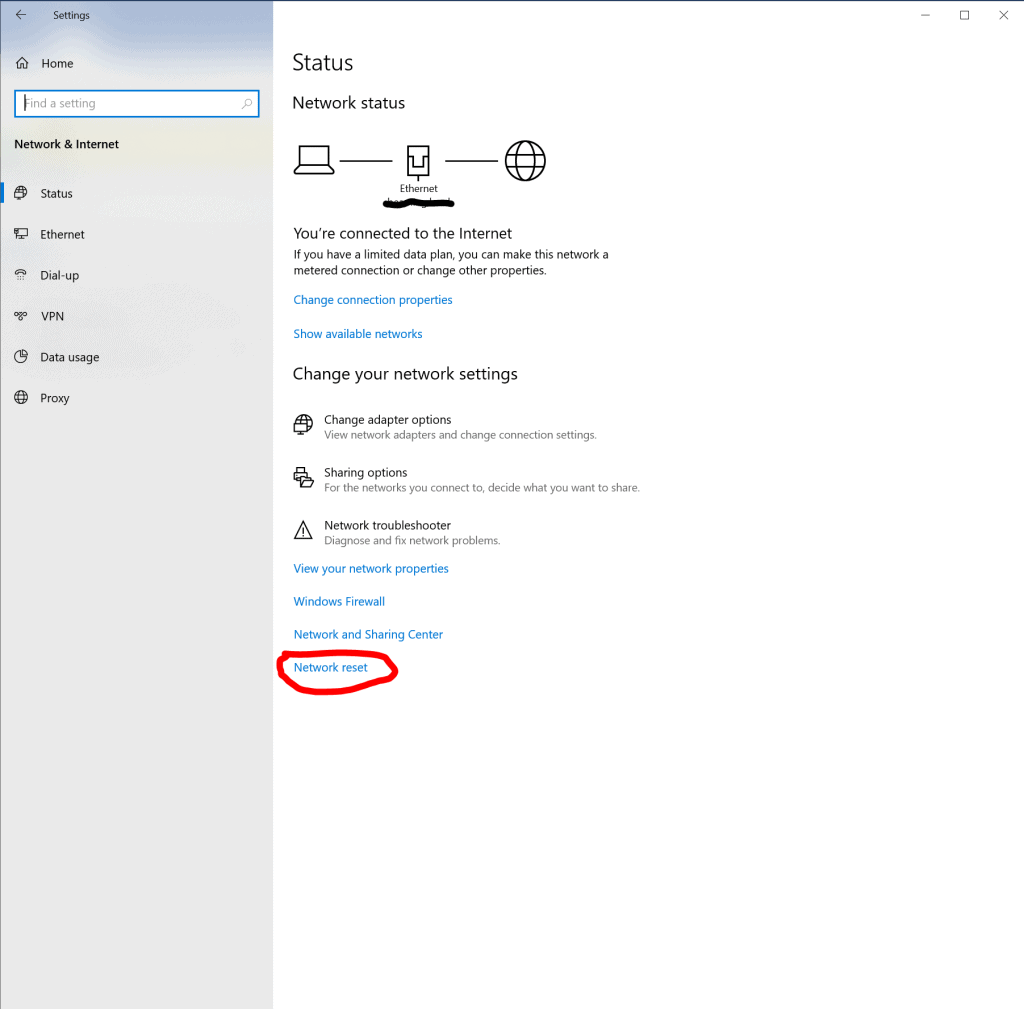 5. Click "Reset now".
This will take around 15 minutes, however once complete you should now be able connect to your WiFi.
More help with optimising your WiFi