How do I automatically send from selected mailbox in Outlook 2016?
Posted on 25 February 2019 by Beaming Support
"I have multiple email addresses attached to Outlook 2016, but when I send emails they're always sent from one address mailbox, which isn't necessarily the one I'm using at the time."
Sound familiar? We sometimes find that users have multiple mailboxes set up on their Outlook installations, but no matter which mailbox they are viewing, any emails sent automatically go from a single, "default account" within Outlook. It can be very irritating to manually change the "Send From" address every time you attempt to send an email.
How do I fix this?
Step 1) Open up your outlook and select "File" in the top left-hand corner of your screen.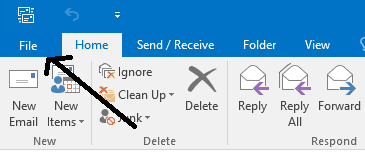 Step 2) Then select the "Options" button, this will  present you with the following screen.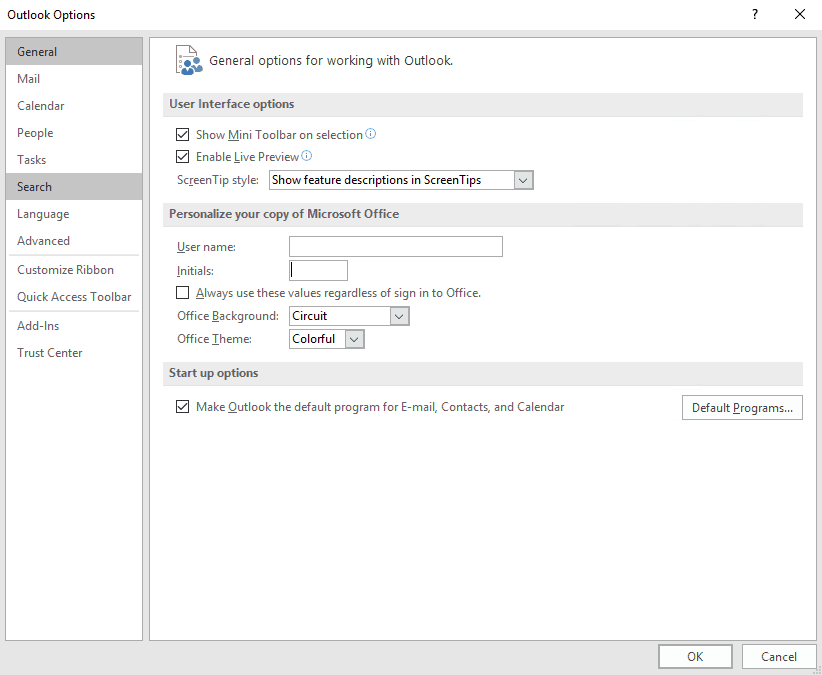 Step 3)  Click on the "Mail" Tab and scroll down to the section called "Send Messages". This will lead you to the following screen.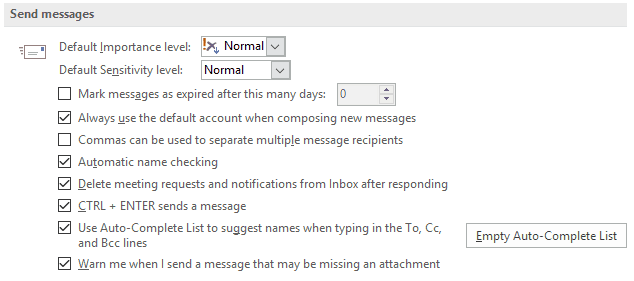 Step 4) All you now need to do is un-tick the box labelled "Always use default account when composing new messages", as soon as this is done, click OK on the bottom of the screen and the setting will be applied.
Not quite what you were looking for?
A number of problems with Outlook can generally be fixed by creating a new mail profile.