How to enable external sharing with SharePoint
Posted on 5 June 2019 by Beaming Support
Changing external sharing of SharePoint Site from SharePoint admin page
Businesses use Sharepoint to create, store and share content across their company, for example documents relating to a particular project can be shared between project team members. Users can send a link to a colleague in order to direct the recipient to a particular file or folder.
Sometimes, a user may want to share some information with somebody outside of the company, for example, a client. In this case, the user can send a link to the client which may either be accessible by signing in, providing a verification code, or – although this would not be our recommendation – without having to sign in or verify themselves.
If you'd like to enable or disable external sharing of SharePoint links then you'll need to look at your external sharing configuration by following the steps outlined below.
1. Firstly navigate to your SharePoint admin page.
https://yourdomain-admin.sharepoint.com
2. From the Active Sites page, select the site you'd like to make changes to.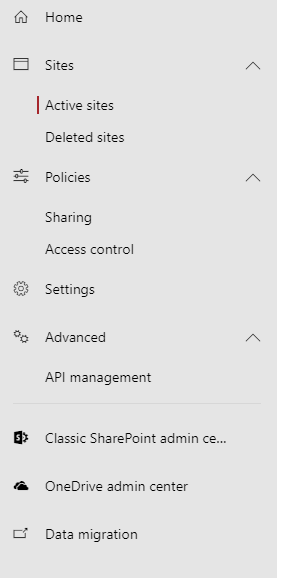 3. Then click the 

 (sharing) icon at the top.
4.  From here you'll be able to select your required sharing level. We recommend 'New and existing guests'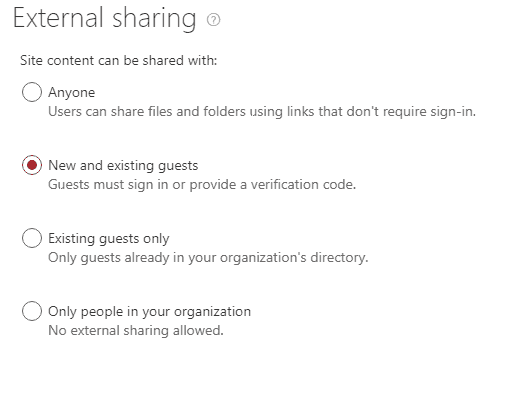 5.  Finally, click 'Save' and you're done.
Be more efficient
Sign up to Beaming's monthly email bulletin for tech & connectivity tips proven to help businesses improve their productivity and efficiency